Exclusive
Drastic Measures! Dean McDermott Quits 'Chopped: Canada' As Tori Spelling Hospitalized Again For Stress — Can This Marriage Be Saved?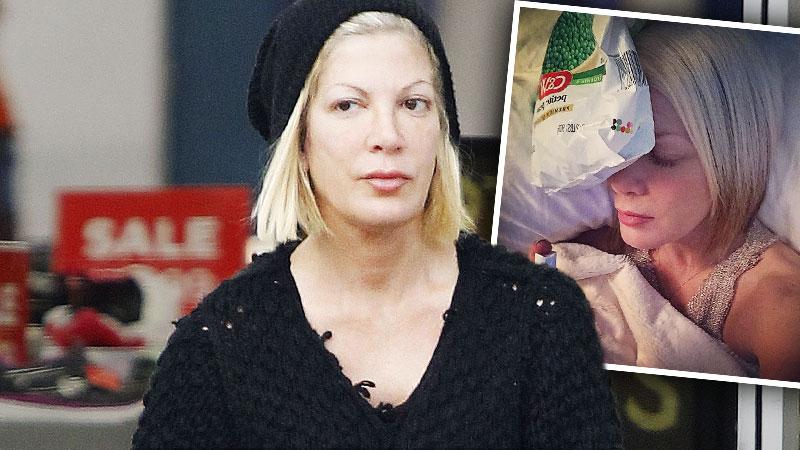 Tori Spelling and Dean McDermott have been dealing with their marriage troubles in private since True Tori went off the air last year. But RadarOnline.com has learned that the drama is heavier than ever: McDermott finally quit his controversial gig on Chopped: Canada amid Spelling's complaints of crippling stress headaches.
On the afternoon of March 6, Spelling was taken to a hospital in Encino, by her husband, McDermott. "She was suffering from migraine headaches," an insider revealed. "It's a never-ending cycle of brutal migraines for Tori, and Dean has grown tired of the endless trips to the hospital. Doctors in the emergency room told Tori the cause of the migraine was ongoing stress in her life, and encouraged her to return home."
Article continues below advertisement
​"Given Tori's age, 41, and the fact that she is very healthy, there is just no need for all of these hospitalizations," the source said. "Tori wasn't admitted this time, which was a departure, but it was her third visit this year."
Over the weekend, Spelling was able to rally to attend the Cinderella screening with her four children, but McDermott was noticeably absent.
The source revealed, "Dean was exhausted from taking care of the kids by himself, and dealing with Tori's migraines. He knows she does suffer from the migraines, but doesn't think it's normal for Tori to go to the hospital every time."
McDermott also recently revealed he will no longer be the host of Chopped: Canada.
"It is with a heavy heart I announce I will no longer be the host of @ChoppedCanada," he stated on Instagram last Monday afternoon. "Thank you to a great crew, judges and chefs. Thank you @FoodNetworkCa for the op. Onward and upward."
As RadarOnline.com has reported, Spelling pressured McDermott to quit the job on episodes of True Tori, since it would take him away from his family and back to Toronto, where he admitted he cheated on her.
Nearly two years after the news of the affair broke, the couple are still struggling to find solid ground.
Said the source, "Tori is continuing to try and save the relationship after Dean cheated on her. It's still a very tough time for the family."