Feeling 'A Lot Better,' Tori Spelling 'Moving Forward' Following Year Of Heartache & Health Problems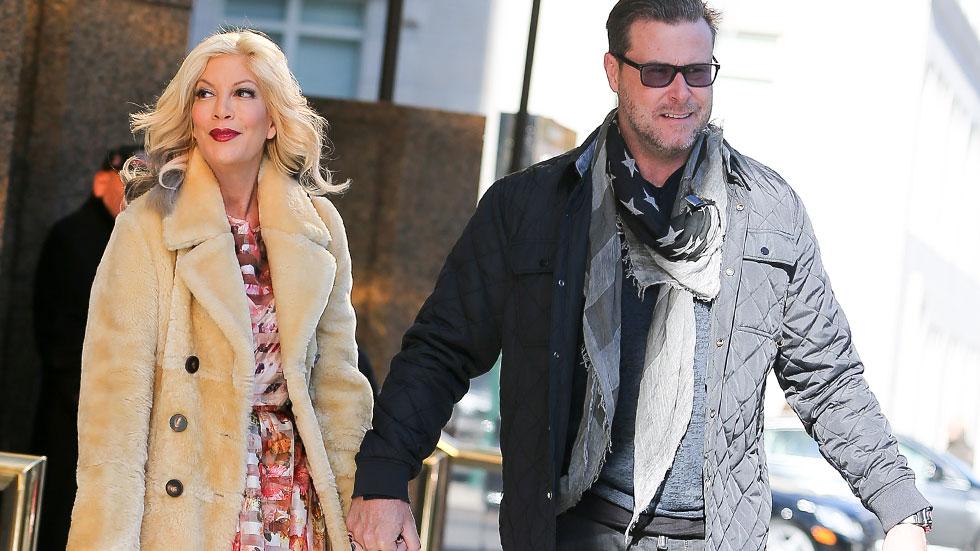 All Tori Spelling wants for Christmas is – a new lease on life?
After all the drama and heartache on this season of True Tori, we thought it might be the end for Tori and hubby Dean McDermott. With a cheating scandal and family drama under their belts, divorce wouldn't come as a surprise. But new reports indicate that Tori may have managed to turn things around for her family.
"I'm trying to learn. That's something I'm working on. That will be my New Year's resolution," Spelling told People Saturday at the 4th Annual Santa's Secret Workshop benefiting L.A. Family Housing. "It's just something I need to make a priority for all of our happiness."
Article continues below advertisement
MORE: 33 Photos Show How Tori Spelling Blew Through $18M In 8 Years
Spelling endured a couple health scares earlier this year. She was hospitalized in April for severe migraines and again a few months later for bronchitis and possible pneumonia.
Spelling told reporters she's feeling "a lot better" – both happy and healthy.
"With four little ones, everyone is always sick, and being Mom, I never take time for myself until ... I end up in the hospital like I did," she shared. "That was a wake-up call to know that when Mom is down, the ship goes down. So I have to basically make sure that I take time for myself every now and then to make sure I'm healthy so I can be there for them."
Tori's fans have made all the difference.
"Daily on the street, I meet women that give me a hug and say, 'I've been through this.' Someone the other day was like, 'My husband and I went through this, and 22 years later we're stronger than ever,' and I just started crying and gave her a hug and was like, 'Thank you, that was really inspirational. You made my day,' " she said. "So it gives me hope."
Do you think Tori's attitude adjustment will save her marriage? Let us know in the comments below!