Beyonce Snaps At Her Assistant On Video At Tidal Red Carpet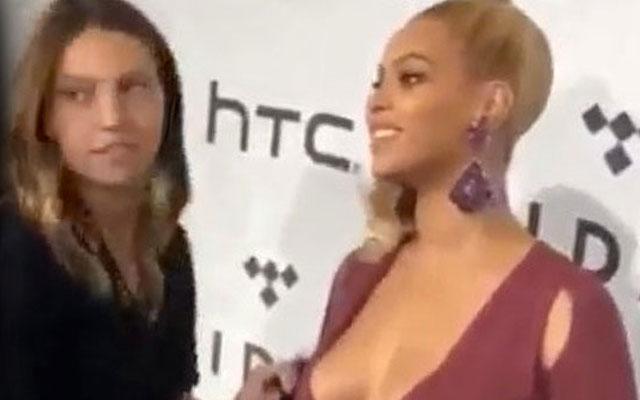 Beyonce, also known as Queen Bey is well known for her diva behavior -- she even has a song called "I'm A Diva!" But while most of her antics may play out behind closed doors, last night, she lashed out at her assistant in front of tons of cameras on the Tidal X: 1020 red carpet!
The r&b legend arrived at the show to celebrate her husband Jay Z's Tidal streaming service, and of course to take the stage and regale crowds with her energetic songs and dance moves. As a sneak peak for what was to come, she donned a light aubergine colored fur with a matching dress that plunged low, revealing an impressive amount of cleavage.
Article continues below advertisement
Determined to ensure that every camera shutter resulted in a perfect snap of Bey, the assistant fussed over her Queen, paying special attention to the dress and any possible nip-slips. Bey, however, seemed annoyed her assistants efforts. After all, Beyonce woke up like this -- flawless! Without so much as a glance, or a break in her killer smile, Bey commanded the poor woman to get out of her shot. "Stop it," she said icily.
Watch the video for yourself, and let us know -- was Beyonce too hard on her assistant?
https://instagram.com/p/9FP_hOpkMB/?taken-by=beylite