Secret Love Triangle Exposed! Beyonce Dumped Jay Z Amid Rihanna Affair Rumors — Bombshell Claims In New Tell-All Rock Music Royalty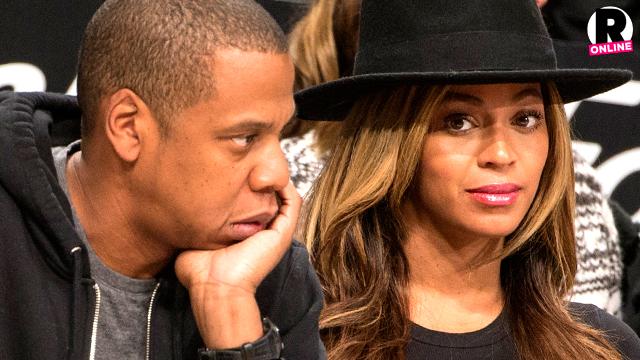 Beyonce and Jay Z have weathered many storms in their nearly 15-year romance— but at one tumultuous point, the couple crumbled and secretly broke up, RadarOnline.com can exclusively reveal.
According to a shocking new tell-all, Becoming Beyonce, by celebrity journalist J. Randy Taraborrelli, the "Drunk In Love" singer, 34, and her longtime love, 45, began fighting over her obsessive dedication to work in 2005.
Article continues below advertisement
"He felt that she was too concerned with work and overwhelmed by it…She also had a tendency to become moody and defensive when under great work pressure, and it had begun to drive a wedge between her and Jay," Taraborrelli writes in his unauthorized biography, available on October 27.
"The two broke up for a time during that year. She flat-out told him she needed a break."
During their secret time apart, rumors swirled that the rapper had begun romancing a stunning up-and-coming singer: Rihanna, then just 17 years old.
A former member of Rihanna's camp confessed to Taraborrelli that he made up the scandalous stories in order to attract attention to the teen's career.
Though the hot hook-up may not have been true, the author claims Beyonce believed the gossip.
"Beyonce wasn't sure she could trust Jay when it came to his adamant denials," he writes. "She couldn't help but be skeptical."
The tension exploded into a full-on fight one night at Jay's 40/40 club in New York.
Article continues below advertisement
"All that was heard…was Rihanna's name uttered several times, before Beyonce stood up and stormed off," Taraborelli alleges.
Jay eventually won her back in 2006, as Beyonce felt "lost" without her man.
But Rihanna would remain a sore subject in the couple's relationship, even for years after their 2008 wedding.
Taraborrelli claims Jay's infamous elevator battle with Beyonce's little sister Solange after the 2014 Met Gala was over his suggestion that they attend a party hosted by the Barbadian bombshell.
For more shocking stories from the memoir, keep reading RadarOnline.com.