They're Plastic! Amy Schumer Rips 'Bad Role Model' Kardashians On 'SNL'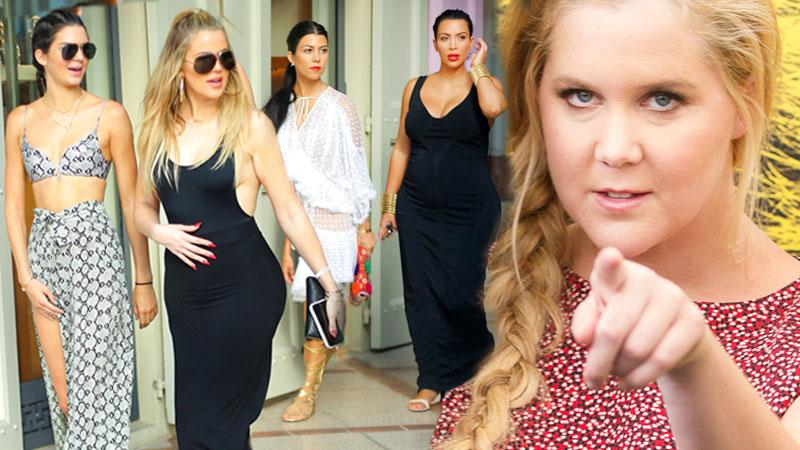 Last night, comedian Amy Schumer hosted Saturday Night Live for the first time, and she took the opportunity to speak on an issue very near and dear to her heart both as the proud aunt of an 18-month-old girl and as a concerned citizen -- the lack of positive role models for girls, as exemplified by the Kardashians!
"We have to be a role model for these little girls," Schumer said, in her opening monologue. "Because who do they have? All they have literally is the Kardashians."
Article continues below advertisement
She railed against the women dubbed by Cosmopolitan as "America's First Family" for their penchant for plastic surgery. "Is that a great message for little girls? A whole family of women who take the faces they were born with as like, a light suggestion?"
Schumer also lamented to loss of the once-relatable Khloe, who has since succumbed to pressure to change the shape of her body through intense workouts and rumored surgeries. "We used to have Khloe, Khloe was ours, right? Whenever there's a group of women, you identify with one of them," the comedian said. "But then Khloe, she lost half her body weight. She lost a Kendall, and we have nothing. I want good role models."