'12 Years A Whoopi!' Goldberg 'Out Of Control' Backstage At 'The View,' Compares Herself To A Slave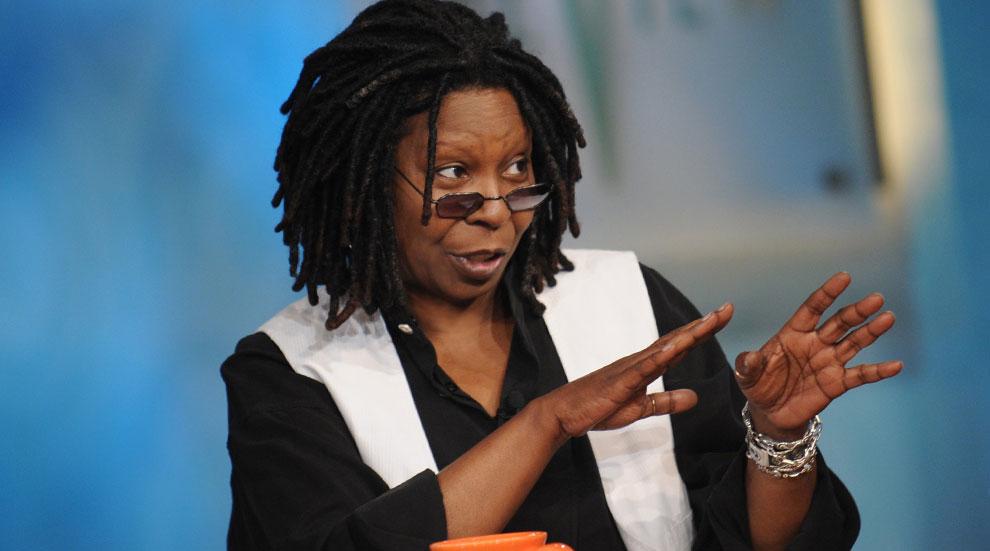 Whoopi Goldberg isn't messing around anymore! Apparently frustrated with the new executives for ABC's The View after they cut her out of decision-making for Hot Topics, the show's moderator spun into a frenzy, calling herself a slave to the network.
One show source told the Daily Mail: "She was out of control. She paraded up and down the halls saying, 'I's a work for ABC who is my master. I's a slave to ABC. It's 12 Years a Whoopi at ABC.'"
Article continues below advertisement
According to the Mail, after comparing herself to the Oscar-winning film, 12 Years A Slave, Whoopi reportedly shouted, "I's just a n****r following orders around here, master!"
The 59-year-old's abrupt outburst shocked View staffers, who attempted to calm her down with little success.
Whoopi's declaration comes as a result of her relationship with newcomer Candi Carter, who was hired on to the hit-show following the departure of executive producer Bill Wolff.
Do you think Whoopi overreacted? Sound off in the comments below!