Transsexual Model Mia Isabella Reveals New Claims About Relationship With Tyga -- Does Kylie Jenner Know?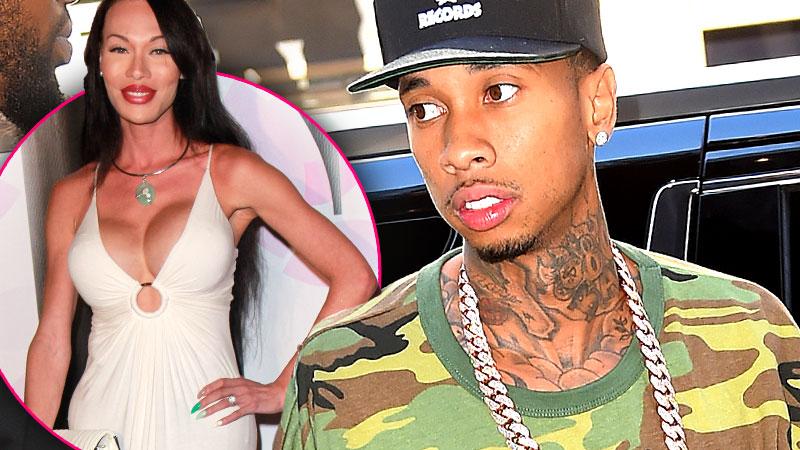 Kylie Jenner's boyfriend Tyga's past could be coming back to haunt him again, but this time it has nothing to do with his bitter baby-momma Blac Chyna! Transsexual model Mia Isabella is speaking out to RadarOnline.com with shocking new claims about their relationship!
As RadarOnline.com previously reported, earlier this summer it was reported that the 25-year-old bad-boy rapper and the model had a secret affair. Tyga strongly denied having any sort of relationship with Isabella, but she insists she is telling the truth.
Article continues below advertisement
Isabella – who RadarOnline.com pursued for several years about her alleged relationship with actor Charlie Sheen – said, "We met through mutual friends."
"I received a text a few years ago saying he would love to personally meet me," she continued. "I wasn't sure if I should meet him, I was still in a relationship. We continued to talk as friends for months and became close as friends. He continued to pursue me for months after."
After living in Las Vegas, Isabella decided to move to Los Angeles for greater opportunities in her career and claimed, "After I had moved to LA, I became single and we continued our friendship until it DID become romantic and we dated steadily for a few years."
"True, he asked me to meet his ex and hang out with the two of them numerous times so I assumed she knew about me even though I chose not to meet her," Isabella told RadarOnline.com regarding Tyga's relationship with ex Blac Chyna at the time.
Article continues below advertisement
Does Kylie Jenner know about the claims? And does she care?
"It's her life and relationship and I feel any good woman will stand by her man in good times and bad, that's how it's supposed to be," Isabella insisted. "To be honest I didn't know anything about them dating nor would I have asked, as I was dating other people myself. It wasn't like we were exclusive; our relationship had evolved into a close friendship more than anything else."
"I was devastated to wake up to the entire world crucifying us and outing me as former trans porn star to humiliate him publicly."
"I considered Tyga a close friend for many years and would never support or back anyone trying to destroy his career," she continued. "It made me afraid the man I had come to care for was about to be publicly outed and humiliated. I was afraid and broken hearted."
For more on their relationship, stay with RadarOnline.com!