It's Serious! Tatum O'Neal Moves In With Rosie O'Donnell & Her Kids -- PLUS Inside Their Romantic Getaway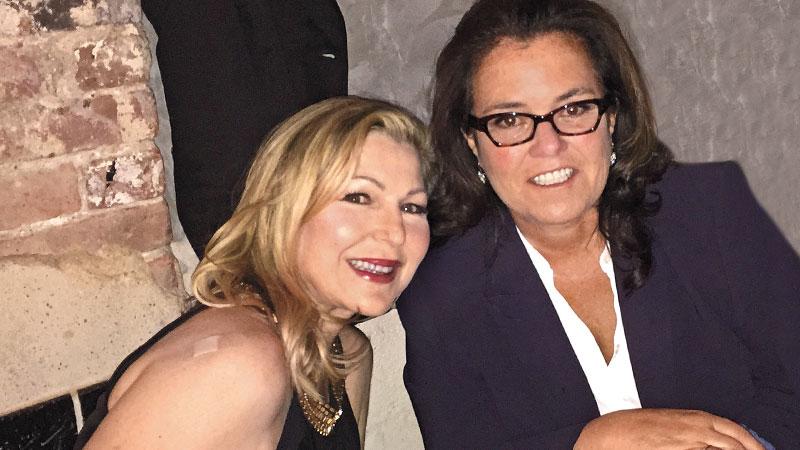 That was fast! Just weeks after Tatum O'Neal and Rosie O'Donnell were spotted out together, RadarOnline.com has learned that the former child star has already moved into O'Donnell's family home!
"Tatum moved into Rosie's Nyack home about one month ago and is now calling New York home," an insider told RadarOnline.com. "Tatum is extremely impulsive and Rosie suggested she just come out for a visit. Instead, she ended up moving in!"
Article continues below advertisement
Now, RadarOnline.com can confirm, they're on a trip together at O'Donnell's home in Palm Beach Florida.
Tuesday night, O'Neal posted on Instagram, "#vacations my wife and i woo hoo!!! #ilovemylife," and the surrounding area was clearly O'Donnell's backyard.
However, the photo has since been deleted from O'Neal's Instagram page.
Although O'Donnell has denied that she and O'Neal are more than just friends, an eyewitness who happened to be at the same restaurant– Da Silvano in NYC – as the new lovers Aug. 7 told RadarOnline.com quite a different story.
"They asked for a table way in the back and they were clearly on a date," the source said. "Tatum was dressed to the nines in a slinky black dress and they drank red wine."
"During the meal, the two whispered gently to each other a lot, held hands and seemed very much in love."
According to another eyewitness, "Rosie clearly wanted to cover up the secret date, and was reluctant to take a picture. But she finally gave in and Tatum leaned into her for the snap."
Do you think they make a good couple? Let us know in the comments!