Watchdog: Scarcely-Seen Wife Of Scientology Head David Miscavige Moved To Remote Location –– Seen ONCE Publicly In Last 10 Years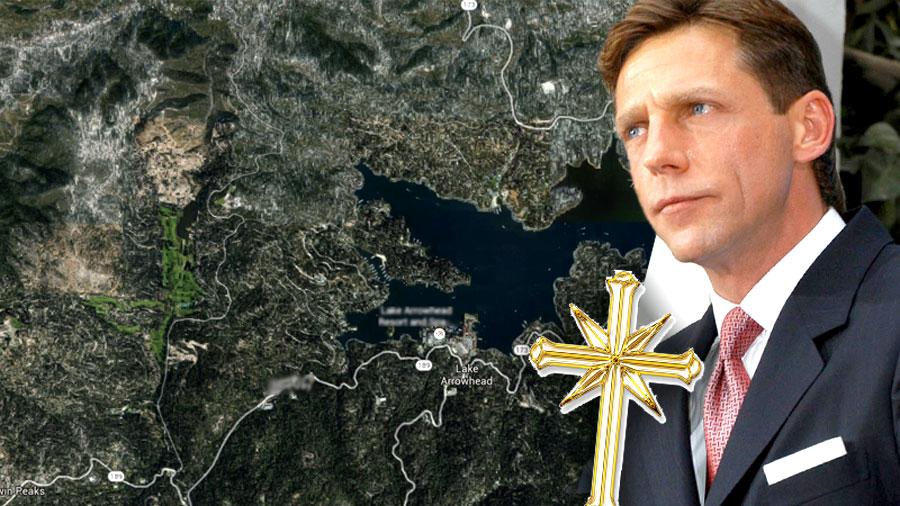 Scientology leader David Miscavige's scarcely-seen wife Shelly has relocated from one remote location to another, on the 10th anniversary of her withdrawal from public.
Shelly's only been seen ONE time publicly -- for her father Barney Barnett's funeral -- in the past 10 years ago, eyewitnesses told Scientology watchdog Tony Ortega's blog, The Underground Bunker, noting that she's been at the church's International Base in the Hemet, Calif. Region much of that time.
Article continues below advertisement
Now, according to Ortega, she's even more off the grid, as she's relocated to a Lake Arrowhead, Calif. compound where Scientology operates its Church of Spiritual Technology.
The LAPD has publicly confirmed that reports that Mrs. Miscavige has gone missing or is being held against her will are "unfounded."
But Ortega claims that "David Miscavige has gotten away with banishing his wife … to a small compound in the mountains above Los Angeles" that has a wide cache of code names. Among them: Crestline, Twin Peaks, Rim of the World and Rimforest, according to Ortega.
About "maybe a dozen people" live there, according to Ortega. Shelly's statement to a family member two years ago that "there's only one way" she can leave her surroundings meant that she could only depart the headquarters for a funeral, Ortega said, citing insights from ex-Scientology spokesman Mike Rinder.
Ortega noted how Shelly's name rose to public prominence two years ago with Leah Remini's shocking parting from the church, when the King Of Queens beauty spurred the Los Angeles Police Department to investigate her whereabouts. Authorities later confirmed the reclusive woman was alive but did not want to emerge publicly.
Article continues below advertisement
Asked if Shelly talked to police in front of church-higher-ups, LAPD Lt. Andre Dawson told Ortega that the information remained "classified." (The watchdog noted that "since then … Lt. Dawson has been a participant in numerous Church of Scientology activities.")
For the anniversary of her withdrawal, Ortega spoke with a number of Shelly's former colleagues in asking what they remember about the mysterious woman -- to interesting results.
Karen de la Carriere noted an exchange she had with Shelly after her mother Flo "died under unusual circumstances" 30 years ago.
"I ran into Shelly during a social gathering, a barbecue, at Int Base," de la Carriere said. "I told Shelly how sorry I was that her mother had died. 'Good riddance to the b**ch,' Shelly snarled at me."
Jefferson Hawkins said that while Shelly "was always 100 percent supportive" of her husband in public ... she had private doubts about his increasingly erratic behavior.
"And I think she thought the best thing to do to support him would be to try to rein in or mitigate his behavior when she was able to do so. That may have been her downfall."
Marc Headley added: "I don't think she will ever escape his control and it is likely she will die never knowing true freedom."