Too Much, Too Soon? Rosie O'Donnell's Friends 'Stunned' By Rebound Relationship With Tatum O'Neal -- Why They're Concerned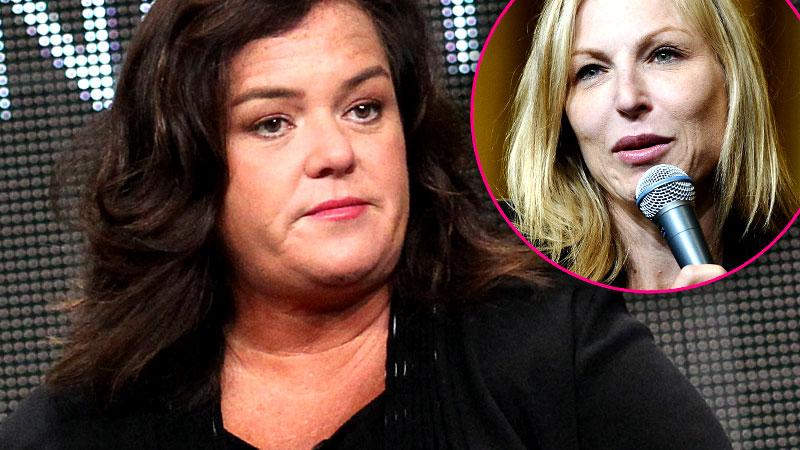 Rosie O'Donnell split from Michelle Rounds just over six months ago, but she's already getting serious with Tatum O'Neal. Now, as the TV veteran moves the former child star into her home, RadarOnline.com has learned that sources close to the couple are very concerned the relationship is moving too fast -- and could end in disaster!
Friends of the former talk show host are "just stunned at how quickly things have gotten between Rosie and Tatum!" an insider told RadarOnline.com. "There is a lot going on with Rosie's life right now as she battles for custody of infant daughter with estranged wife Michelle Rounds," and a serious relationship just seems like more stress.
Article continues below advertisement
"Her health isn't where it should be and she is dealing with the fallout of adopted daughter, Chelsea deciding to move in with her birth mother too," the source explained.
In addition, "Tatum has asked Rosie for career advice, which has raised eyebrows. A lot of people think Tatum is just the worst thing that could happen to a very vulnerable Rosie at this time."
Indeed, as RadarOnline.com reported, the former child star has already moved into O'Donnell's family home.
"Tatum moved into Rosie's Nyack home about one month ago and is now calling New York home," an insider previously told RadarOnline.com. "Tatum is extremely impulsive and Rosie suggested she just come out for a visit. Instead, she ended up moving in!"
And they're vacationing together too.
Tuesday night, O'Neal posted on Instagram, "#vacations my wife and i woo hoo!!! #ilovemylife," and the surrounding area was clearly O'Donnell's backyard.
However, the photo has since been deleted from O'Neal's Instagram page.
O'Donnell's camp had initially denied the relationship with O'Neal, and the Instagram photo "only insulted the work Rosie's rep had done to try and keep this quiet," the source said. "Tatum wasn't happy after Rosie's publicist had issued the denial, and this was her way of saying, 'hey this is real, and you can't hide me.' It's just another red flag that should concern Rosie."