Exclusive
Rosie O'Donnell's Daughter In Suicide Drama — 'Chelsea Was So Unhappy'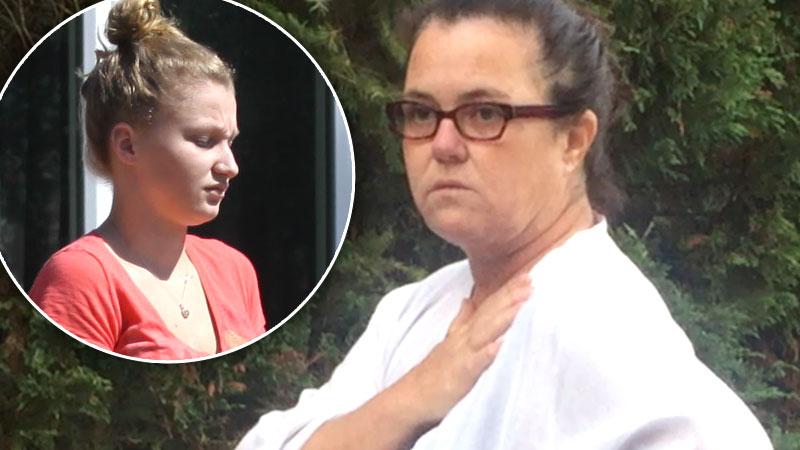 Life with Rosie O'Donnell was a "house of horrors" for her adopted daughter Chelsea.
So much so that the troubled teen even considered suicide while living under the roof of the loudmouth former The View talk show host, according to a source who spoke exclusively to RadarOnline.com.
Chelsea made the decision to move out when she turned 18 on Aug. 20 and is now living with her convicted heroin dealer boyfriend and his family in a home on the Jersey Shore.
Article continues below advertisement
"When Chelsea wasn't shipped off to boarding schools by Rosie, the two fought bitterly and Chelsea was so unhappy she even contemplated taking her own life," said the source.
"Fortunately, she made it to her 18th birthday when she was legally free to walk out."
Only weeks before, Chelsea ran away from Rosie's South Nyack, N.Y., home and was later found by police at the home of her beau, Steven Sheerer, 25, who faces up to five years in jail on an obscenity charge related to the incident.
MORE ON:
Chelsea O'Donnell
At the time of Chelsea's disappearance, Rosie, 53, publicly announced her daughter was unstable and in need of medication.
Said the source: "Rosie humiliated Chelsea. She wanted to be seen as the caring mom — but what actually happened was Rosie and Chelsea got into a fight and Rosie told her to 'get the f--- out' and to take her dog, too!"
"The poor kid never felt loved by Rosie. Rosie is lucky Chelsea never called the cops on her. During one of their fights, Rosie went as far as to slap Chelsea," claims the source. "Rosie has a bad temper and wigs out easily."
RadarOnline.com contacted Rosie's publicist Cindi Berger about the source's claims in this story, but Rosie had no response.
Added the source: "Some might think Chelsea is worse off now, living with a guy who was arrested for heroin dealing and child endangerment and who served time. But for the first time in her life, she finally feels loved."