Rachel Uchitel's Recovery: Tiger Woods' Former Mistress Shares Brain Surgery Story – Get The Details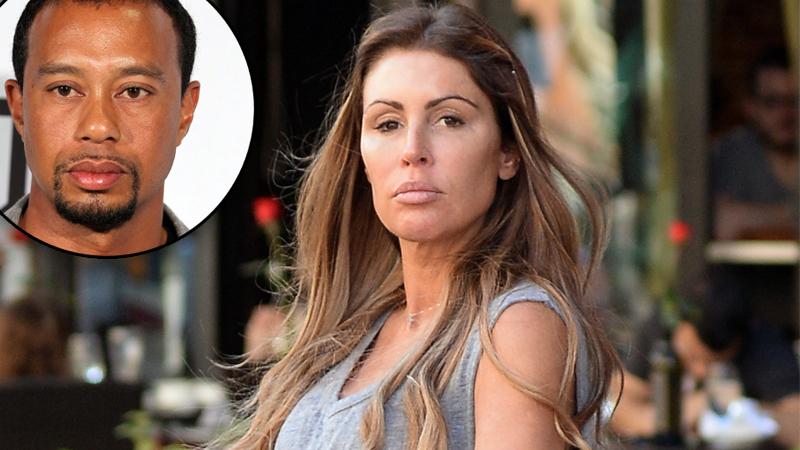 The woman known as Tiger Woods' ex mistress, Rachel Uchitel, came forward to share her story with the New York Daily News after undergoing brain surgery last week.
The 40-year-old revealed that the headaches she's suffered from an early age eventually caused back pain, herniated discs and tingling hands and feet.
After numerous treatments, Uchitel's doctors and specialists discovered that the issues stemmed from her brain.
Article continues below advertisement
"I was suffering from a Chiari malformation - a congenital defect in the bottom part of the head where the brain and the spinal cord connect," Uchitel wrote in the Daily News. "The structural defect is in the cerebellum, the part of the brain that controls motor skills. This causes symptoms such as debilitating headaches, backaches, memory loss, tingling in the hands and feet and brain fog."
"Although very rarely talked about or diagnosed, Chiari is known to be in one of every 1,000 people," she continued. "It is only determined with testing through an MRI."
Following her surgery, Uchitel kept fans informed of her recovery process, sharing photos and updates through Instagram and Twitter.
"Morning after Brain Surgery. I've had super rough night but they're doing their best to manage the pain. I'm so lucky to have the best hospital #nypresbyterian, the best friends and literally the best boyfriend in the world, my john, who I couldn't do this without."
For those who don't know, Uchitel has been dating John Bown, who was present throughout her surgery and recovery process.
Article continues below advertisement
https://instagram.com/p/7-SZbpTHJR/?taken-by=uchitelr
"Today, day 3, is seeming like the worst," Uchitel wrote on Instagram a few days later. "The soreness has taken its full effect and my body seems to not be responding to pain meds. I'm feeling really low today, and the physical pain is beating my sprit. And then in walked a reason to smile today, @marcmena who came in and gave me a pretty hairstyle with his amazing clip in extensions!! Ah life's little miracles! Thank you!!"
https://instagram.com/p/8EBCmTTHMc/
Now, the nightclub manager and hostess remains hopeful after the surgery.
"This experience has taught me a lot about myself," she wrote. "If I can get through brain surgery at 40 years old while running a successful business and being a single mom, I can really do anything."