Exclusive
Rachel Uchitel Ready For Nasty Divorce Battle, Will Fight For Full Custody Of Daughter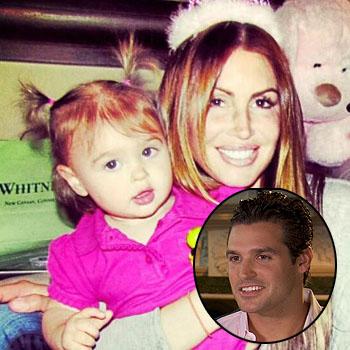 Rachel Uchitel's divorce battle is about to get nasty and RadarOnline.com has exclusively learned that she plans to fight her husband Matt Hahn for full custody of their young daughter.
Matt, who filed for divorce citing "cruel and inhumane treatment" is hitting Rachel where it hurts – asking a judge to grant him full custody of 1-year-old Wyatt Lilly and asking for Rachel to pay him child support, for his health insurance and to pay his attorney's fees according to a source close to the situation.
Article continues below advertisement
But Rachel isn't planning to go down easily in this fight.
"Rachel wants full custody of Wyatt," the source told RadarOnline.com.
The couple tied the knot in 2011, after Rachel shot to fame as Tiger Woods' mistress #1.
Their daughter was born in May 2012 and the source said Rachel is in full mommy mode.
"She will defend herself because these claims are outrageous and she believes she should be the one to primarily have her child."
Rachel's rep released a statement that Matt made a "false and defamatory claim" against her with his accusations and the source said she's not afraid of his accusation.
"Matt will hopefully end up backtracking because he isn't handling this situation well at all with his allegation."