Exclusive
Rachel Uchitel 'Shocked' By Hubby's Divorce Claims, Vows To Fight For Custody Of Their Daughter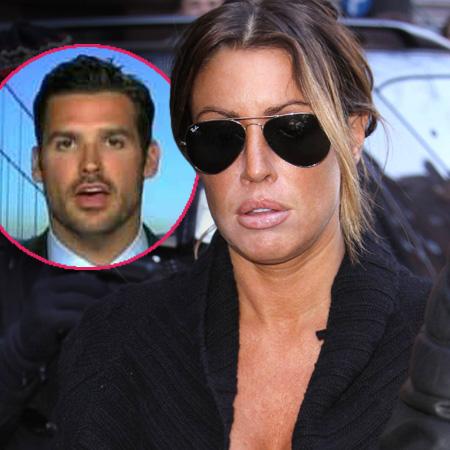 Rachel Uchitel was furious when her husband Matt Hahn filed for divorce a source close to the soon-to-be single mom exclusively told RadarOnline.com and she's prepared for an intense custody battle over their young daughter.
Matt, a former Penn State University football player, filed for divorce citing "cruel and inhumane treatment" by his bikini babe wife of a year and a half but she's calling foul on his claims.
Article continues below advertisement
"Cruel and inhumane treatment?! Rachel is shocked," a source close to her told RadarOnline.com, and said that Matt's move is strictly a publicity game.
"Google his lawyer," the source said.
"He loves the press and was on Millionaire Matchmaker!!!"
Tiger Woods' former mistress gave birth to Wyatt Lilly in May 2012 and the source said she thinks he's going to try and wrest custody away from her.
"The lawyer obviously told Matt to beef this up to get sympathy and hope a judge would give him custody I'm assuming."
As for Matt's claims about a physical altercation the source said they've had "verbal mudslinging."
The cops were called to their NYC apartment the day after their daughter's birthday because the source said Rachel needed someone to diffuse the very toxic situation and verbal abuse at the time.
"She has said that he shoved her when she had Wyatt in her arms. She did slap him after he called her names but that's hardly cruel or inhumane. Rachel doesn't beat people up. It's absurd."