REVEALED! Prince Charles' Secret Vow After Diana's Death -- Why He Ordered Only Female Bodyguards For Kate Middleton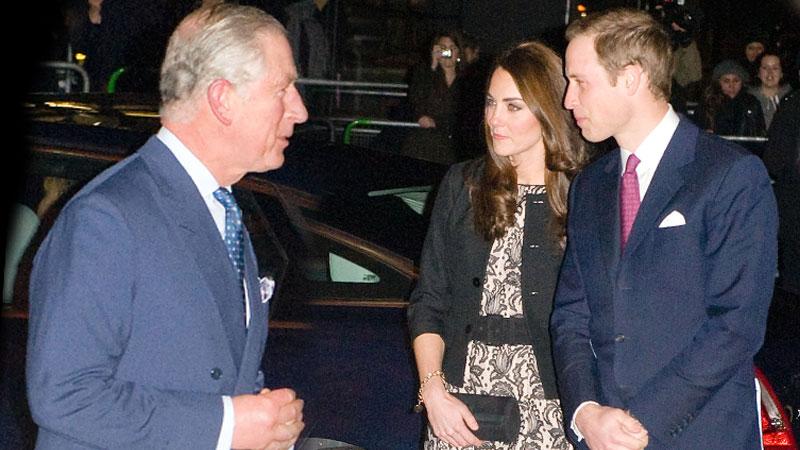 As RadarOnline.com has reported, the royal family has found itself inundated as of late with a series of plots against the crown. As such, the monarchy takes great care to ensure that only the best officers are allowed to guard its members. However, for Princess Kate Middleton, there is reportedly one additional mandate, handed down by Prince Charles himself -- all of her guards must be female!
"From the start, when Kate became engaged, it was Charles who made the women-only stipulation, saying he didn't want her compromised in any way," a source from Scotland Yard's royal protection unit told the Sunday Express.
Article continues below advertisement
This request may seem peculiar considering that every other member of the family is guarded by men, but for Prince Charles, fears that Middleton may be "compromised" could stem from his own ex-wife's affair with one of her guards, Barry Mannakee.
In a video by a former voice coach, Princess Diana was recorded talking about her affair and about its dire consequences, as the late princess believed that he was ultimately murdered as revenge for the affair, despite the Prince's own dalliances. Eight months after Prince Charles allegedly insisted that he be removed from the security detail, Mannakee died in a motorcycle accident. "I was only happy when he was around," Diana said. "I should never have played with fire and I got burnt."
For her part, Middleton seems to get along well with her female guards, who remain armed with block pistols at all times. As for Charles, he tends to get what he demands according to Ken Wharfe, Diana's former bodyguard. "I've heard that Prince Charles is more involved in who is being appointed. And if he asks for more women he will get more women," adding, "The trouble with Diana was she got on better with men. She did have a woman once but she didn't last long. You have to have a good chemistry with the person you're looking after."