New Play Reveals Princess Diana's Lover James Hewitt Could Be Prince Harry's Father: 'The Inconvenient Truth'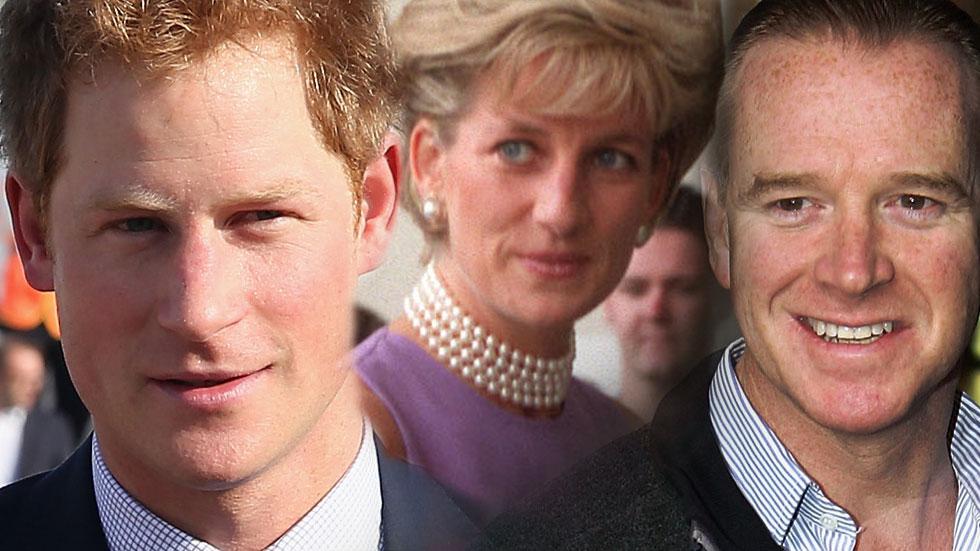 Who is Prince Harry's real father? Rumors have swirled for years that it's not Prince Charles but rather James Hewitt, the man allegedly had an affair with.
Now Hewitt is supporting a new play, Truth, Lies, Diana, which contains shocking details about his relationship with Diana.
In one scene, Hewitt's character admits, "Diana and I started our relationship more than a year before Harry was born. Now that doesn't prove that I am his father. It's just the... inconvenient truth."
Article continues below advertisement
Truth, Lies, Diana is based on interviews with Hewitt and other who knew the Princess.
Hewitt has previously denied that he is Harry's father but confirms that he knows the play's author Jon Conway and spoke to him about his relationship with Diana. He said he had no doubt the play would be 'accurate,' however, he has not seen the play or read specific scenes.
Conway explains, "I have been talking to James over a period of two years. I met him and he told me some quite remarkable things that have never been said in the public domain, particularly about when his relationship with Diana started.
"There is a startling revelation that James Hewitt makes and he has allowed me to make it in the play. This is the fact that his relationship with Diana started 18 months before Prince Harry was born."
Conway added, "We are not saying he is Prince Harry's father although the audience may take their own view on that."