James Hewitt Considered Suicide After His Affair With Princess Diana Became Public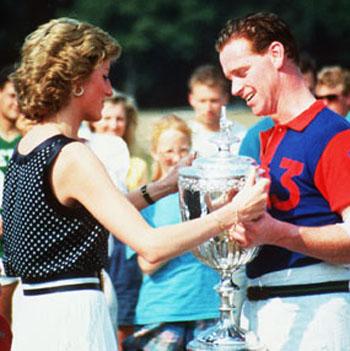 by RadarOnline.com Staff
He is often called the "most hated man in Britain" for cashing in on his five-year affair with the late Princess Diana now James Hewitt is talking again, although this time he's revealing he considered suicide after the public turned on him.
Speaking out in a candid interview with Inside Edition airing Monday, the ex-army officer says "I got in my car and loaded a few things up to get on the ferry to go to France -- to shoot myself.
Article continues below advertisement
"And then my mother insisted on coming with me. And, had she hadn't. I would have probably have shot myself. So I owe her my life really.
"I felt I had let people down," Hewitt said on the eve of Prince William's wedding. "Probably myself, my family, my friends, the nation, the army, my regiment. Other than that, no one at all."
VIDEO: Flash Back: Princess Diana's Wedding Day
Diana acknowledged the affair in a TV interview following her divorce from Prince Charles, but nothing has ever stopped the rumors that Hewitt not Charles is Prince Harry's father.
"No I am not," Hewitt said when asked about the persistent rumor. "I am not happy talking about it. It's out of respect for everyone."
Hewitt tried to sell love letters he'd received from Diana for millions of dollars, and also helped write a book about her following her death, but he insists he still misses her.
"I think we all miss her. But I've tried to move on with my life."
Hewitt now lives in Spain and says he will be celebrating the upcoming Royal Wedding with a party at his restaurant, The Polo House.