FBI: Philadelphia Teen Arrested Over ISIS-Inspired Threats Against Pope Francis Ahead Of His U.S. Tour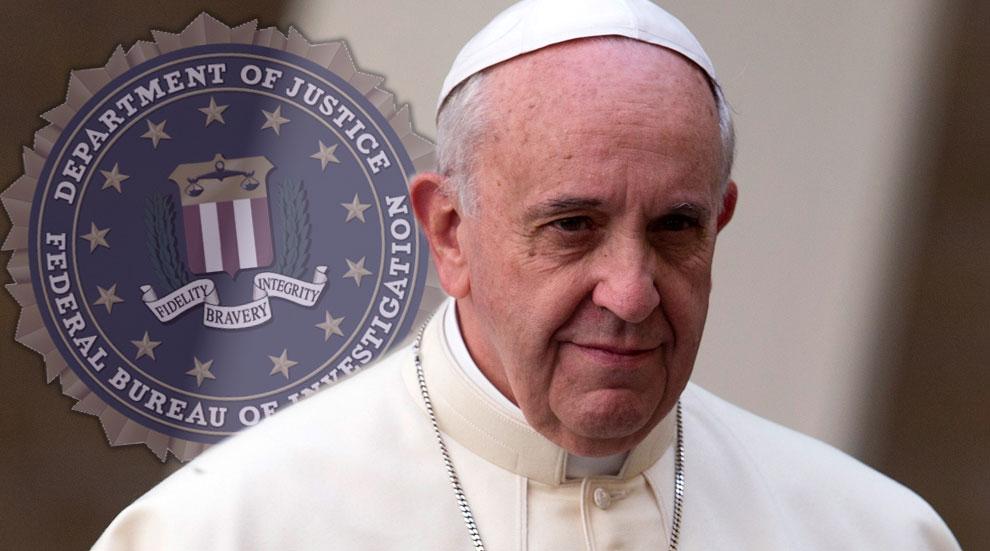 Article continues below advertisement
The teen, who was charged in connection with multiple terrorism-related offenses, "obtained explosives instructions and further distributed these instructions through social media," the agencies said.
Insiders told ABC News that the specific teen might have mental health issues, and did not pose a credible threat to the pope, with ideas that were "aspirational," at best.
Watch the video on RadarOnline.com
But the real revelation out of the arrest could be ISIS's growing effectiveness in recruiting would-be terrorists off social media, as the FBI said that "these incidents also show that some U.S.-based youth are willing to connect over social media with like-minded persons, and have proven adept at hiding such social media usage from their parents and guardians."
The FBI said that ISIS's "innovative use" of modern technology "has played a key role in motivating young U.S.-based males and females to travel to join them or … attempt to conduct attacks in the Homeland.
Article continues below advertisement
The news comes on the heels of Texas Rep. Mike McCaul, the House Homeland Security Committee head, telling ABC's This Week that while "one particular" threat was doused, he remained "concerned" about the "large security risk" surrounding the pope -- a "very passionate man who likes to get out with the people."
As RadarOnline.com previously reported, the pontiff's tour begins in Washington, D.C. Sept. 22, and includes a trip to the White House, among other key spots. He'll then head to New York, where he has appearances at the United Nations, Madison Square Garden and Central Park. He'll wrap things up in Philadelphia, where he'll appear at the Independence Mall.
FBI officials out of Philadelphia Monday stressed that they're "working closely with the United States Secret Service and our federal, state and local partners in advance of the papal visit to ensure the safety and security of all."