Dirty Dozen! The FBI's Most Wanted Women – 12 Photos Of America's Lethal Ladies Living Life On The Lam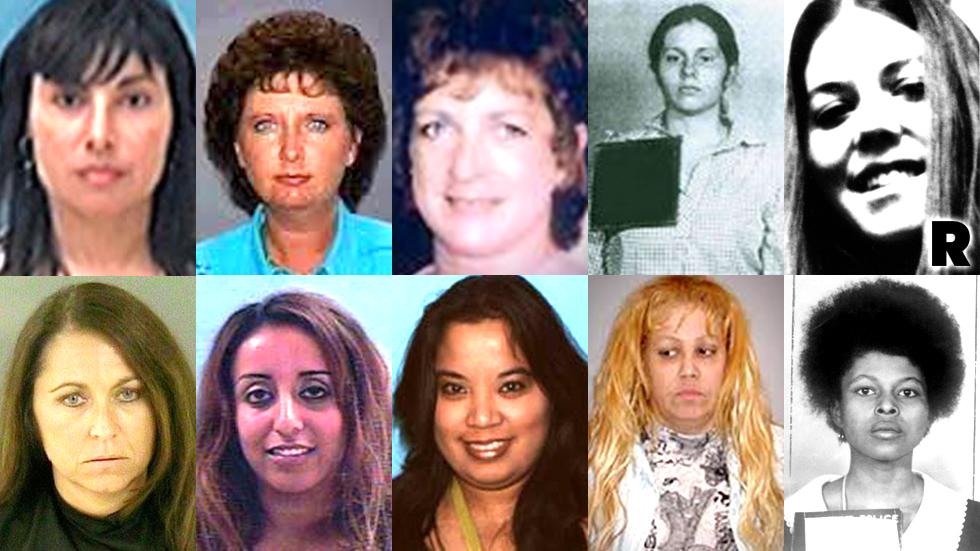 You might think of women as the fairer sex, but these lethal ladies would violently disagree. They're the wild women of the FBI's Most Wanted list – and every bit as bad as the menfolk when it comes to committing crimes and making mayhem. Check out 12 of America's most loathsome femme fugitives, including cold-blooded murderers, a sexual predator, proud sociopaths and assorted domestic terrorists. They were once wives, moms and college students. Now the dames of this dirty dozen lead a life on the run from the law.
Article continues below advertisement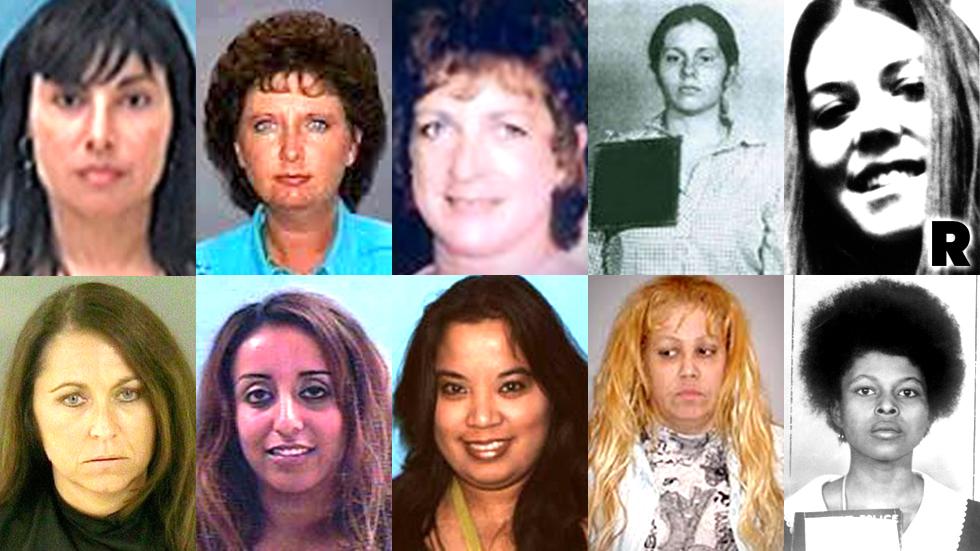 Mug Shot of Joanne Deborah Chesimard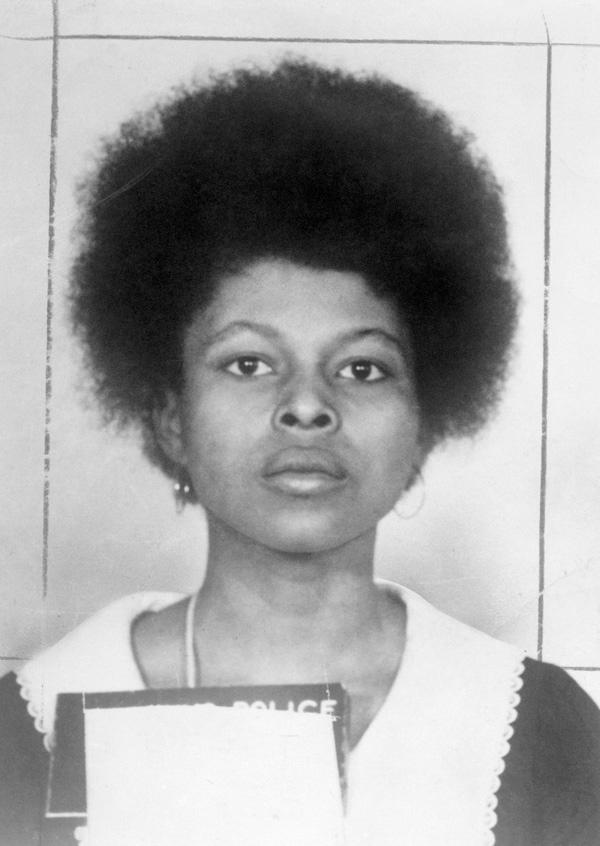 The Cuban Refugee - Joanne Deborah Chesimard (67 years old) This former member of the Black Liberation Army describes herself as a "20th century escaped slave," but she really escaped the Clinton Correctional Facility for Women in New Jersey in November 1979, after being convicted on two murder charges – including the 1972 death of New Jersey State Trooper Werner Foerster. Chesimard (now known as Assata Shakur) took refuge in Cuba in 1984, where she presumably followed the music career of her step-nephew, rapper Tupac Shakur.
Article continues below advertisement
OVERAKER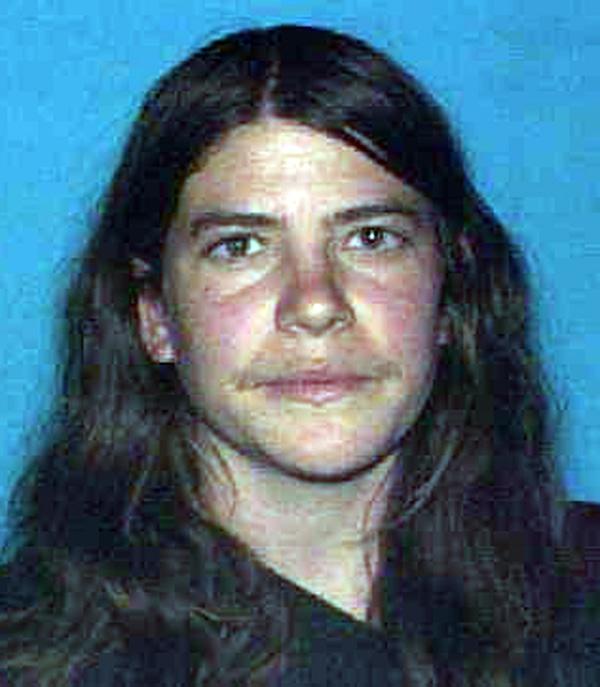 THE ECO-TERRORIST- Josephine Sunshine Overaker (40 years old) She'd been a midwife and a shepherd, but Josephine Overaker really found her calling as a full-time terrorist. The violent vegetarian started out in 1996 by using milk cartons to bomb rangers' stations in Oregon national parks. That was just the start of her violent stint with the extreme environmentalists of the Earth Liberation Front. Overaker is now a suspect in 17 different acts of eco-terrorism, including attacks on nuclear facilities and a Vail ski resort. She's officially on the run from a 2006 conviction on multiple counts of arson and terrorism.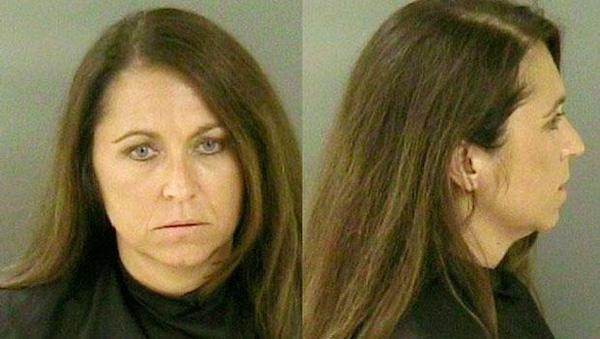 THE SEXUAL PREDATOR- Denise Harvey (47 years old) This church-going married mom was convicted in 2008 of multiple counts of sex with a minor. Denise Harvey first met the 16-year-old male while watching her son play baseball. The illegal couple then had sex on at least five occasions – including couplings in the office where the pretty predator worked as a mortgage broker. Harvey fled to Canada to evade prosecution, and was arrested while hiding out in Saskatchewan in 2011. She convinced the Canadian government to grant her asylum on the grounds that she faced "cruel and unreasonable punishment" in the U.S.
Article continues below advertisement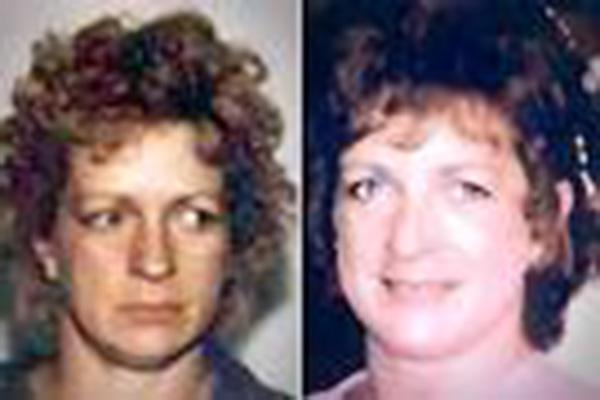 THE TRAILER PARK WAITRESS- Hazel Leota Head (65 years old) This waitress has a history of moving throughout the country, has been married as many as 10 times and has gone by more than two dozen other names. She is wanted for the 1998 murder of a man in Benton, La., who was shot in the back of the head while he sat in his trailer. Investigators said Hazel Head would meet men by taking out personal ads, hanging out at truck stops and traveling with drivers. She has been wanted since 1991 by Nebraska law enforcement on charges of burning down a boyfriend's trailer. Head should be considered armed and dangerous.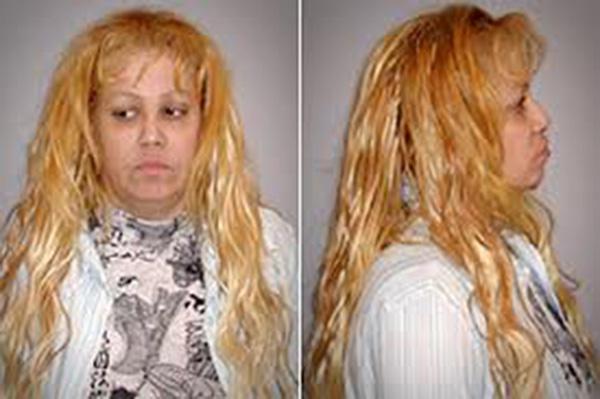 THE MANIPULATIVE MADAME- Amparo Altagracia Montas Hernandez (54 years old) She posed as a beauty salon owner, but Amparo Hernandez and son Eddy Vasquez were really harboring female illegal immigrants – and putting them to work as prostitutes to pay off the people who smuggled them into the States. She was arrested and charged with running brothels in Southwest Florida, and joined Eddy in fleeing the feds in August 2005 soon after they were indicted. Hernandez has a Dominican background, but strong ties in both New York and Boston.
Article continues below advertisement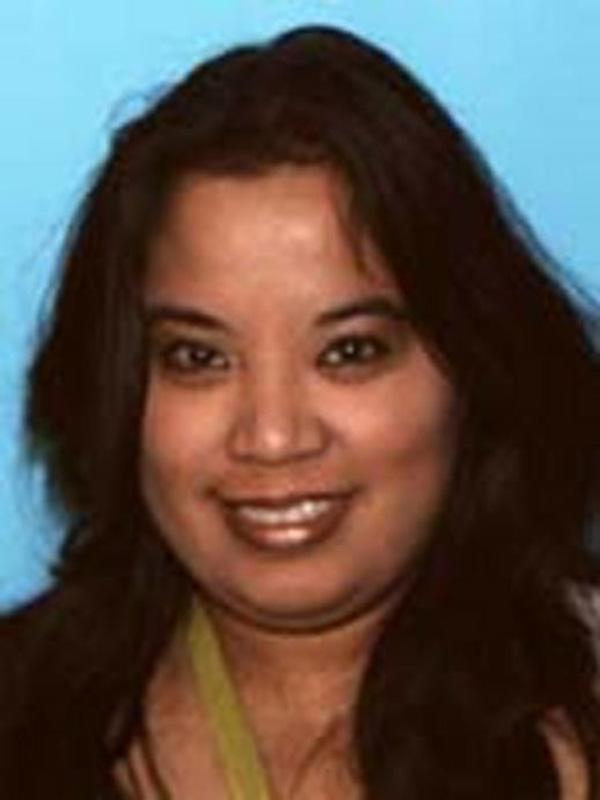 THE CON WOMAN IN LINGERIE- Julieanne Baldueza Dimitrion (42 years old) She was a Hawaiian real estate mogul until February 2010, when the feds charged Julieanne Dimitrion and husband John with mortgage fraud. The would-be entrepreneurs had swindled money from distressed homeowners to fund their own lavish lifestyle – and Dimitrion made the papers when her extravagant expenses were found to include shoes, designer purses and lots of high-end lingerie. The couple was last seen at a church in Oahu on July 2, 2010, four days before they were scheduled to be sentenced.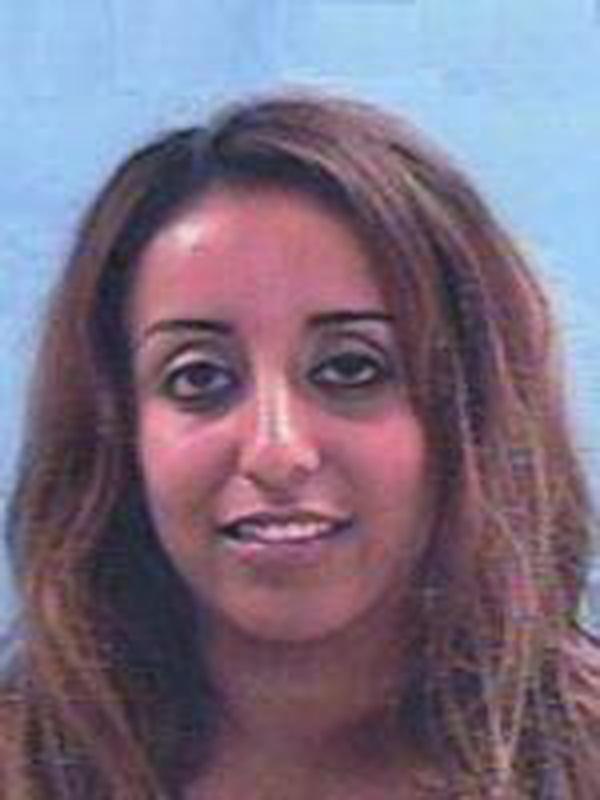 THE HOMICIDAL DRUNK DRIVER- Muneerah Ali-Tarrah (31 years old) Michigan-born Muneerah Al-Tarrah was found guilty in 2005 of a drunken hit-and-run that killed 35-year-old Todd DeGain in Mesa, Ariz. She's living in Kuwait, but can't be extradited – especially with Al-Tarrah and her wealthy father having close ties to the royal family. Al-Tarrah's lawyers once asked an American judge to lower her fugitive status so she could travel to Europe for mental health treatments. The judge refused, but Al-Tarrah still lives a life of luxury while Todd's family waits for justice.
Article continues below advertisement
Catherine Marie Kerkow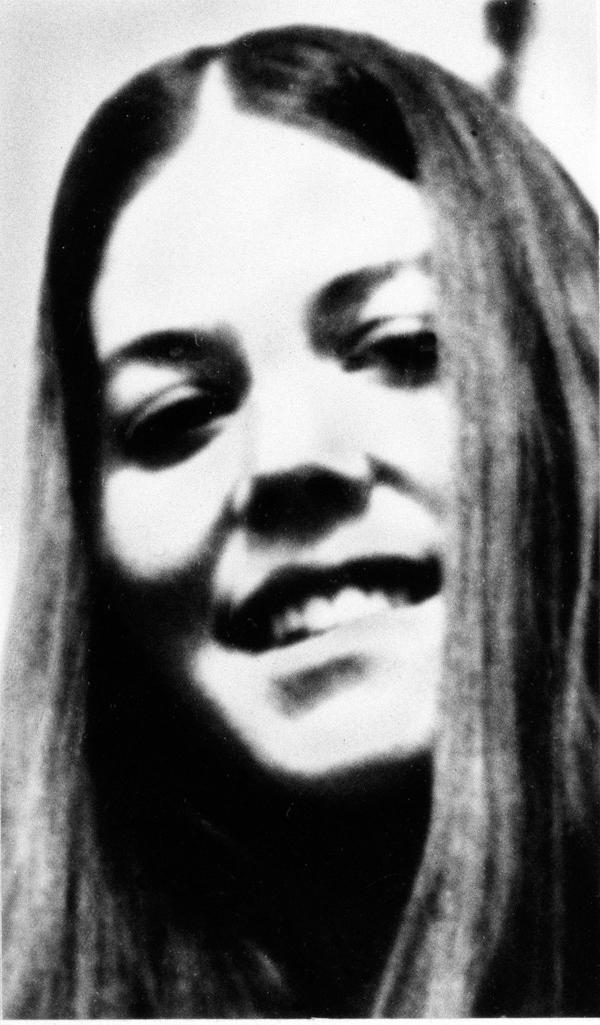 THE HIJACKING REVOLUTIONARY- Catherine Marie Kerkow (63 years old) She's the longest-standing fugitive on the FBI's Most Wanted list, with 43 years on the lam since Catherine Kerkow hijacked a Western Airlines flight in 1972. She was joined by accomplice Willie Holder as they terrorized plane passengers by claiming to have a bomb. The pair demanded $500,000, and eventually allowed all the passengers off in San Francisco. The hijackers then flew the plane to Algeria, where they were granted asylum as activist members of the Black Panthers. Holder was caught after the pair entered France in 1975, but Kerkow's whereabouts remain unknown.

THE DEVIOUS DECORATOR- Karen Lynn Stricker (57 years old) This insidious interior decorator defrauded victims of more than $5 million during the late 1980s. She was indicted alongside her hubby Henry in 1992 on 30 counts of mail fraud, wire fraud, stolen property and obstruction of justice. The con-artist couple then promptly disappeared, with Stricker facing a $7.5 million fine and 195 years in prison.
Article continues below advertisement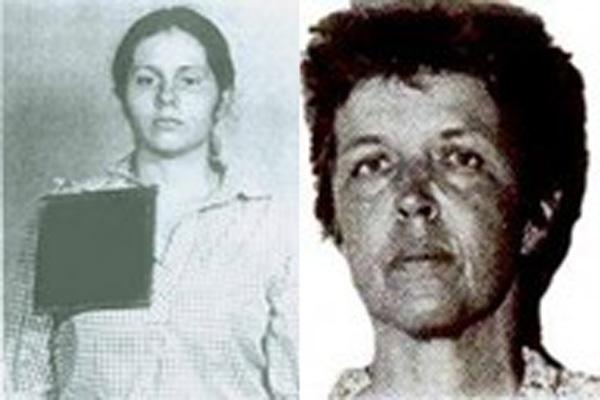 THE BRAZILIAN BLACK WIDOW- Claudia Hoerig (50 years old) Major Karl Hoerig survived nearly 200 Air Force combat missions in Iraq and Afghanistan, but couldn't survive coming home to his wife, Claudia. Prosecutors charged her with murder in 2007, after her husband's body was found covered in a tarp at the bottom of the stairs in their home. There were two bullet wounds in the back of his head, and evidence showed that she had emptied the family bank account before fleeing to her native Brazil – where she continues to fight extradition.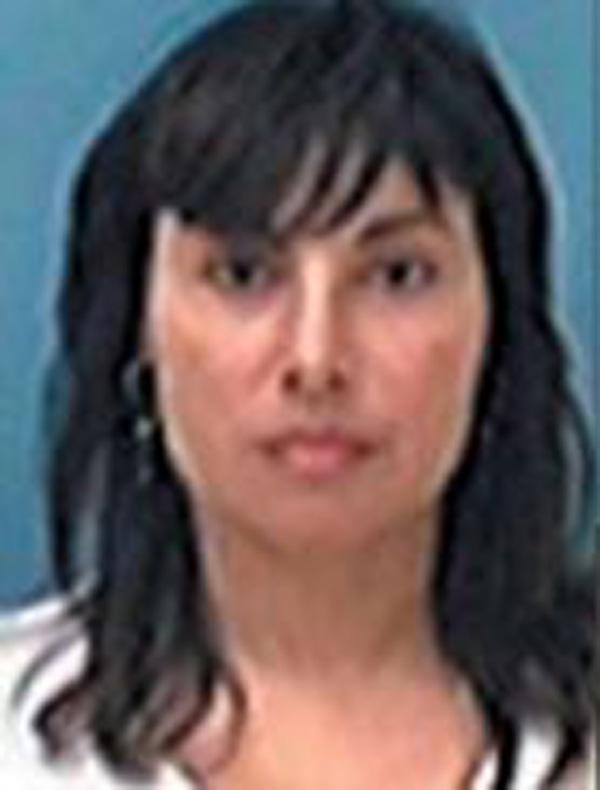 THE SISTERS-IN-ARMS- Donna Joan Borup and Elizabeth Anna Duke (62 and 75 years old) They're known as the "Thelma and Louise" fugitives – and these aging radicals have been on the run since 1981. That's when New Jersey native Donna Borup was accused of throwing acid into the eyes of a cop during an Anti-Apartheid demonstration in New York City. Texas-born Elizabeth Duke is wanted for an armored car robbery in NYC that same year. The FBI renewed the hunt in 2013 after sightings of the fugitives in the New Jersey/Pennsylvania area.