Giving Back: Paris Hilton Hosts Children's Charity Party In Ibiza – Watch Her Adorable DJ Event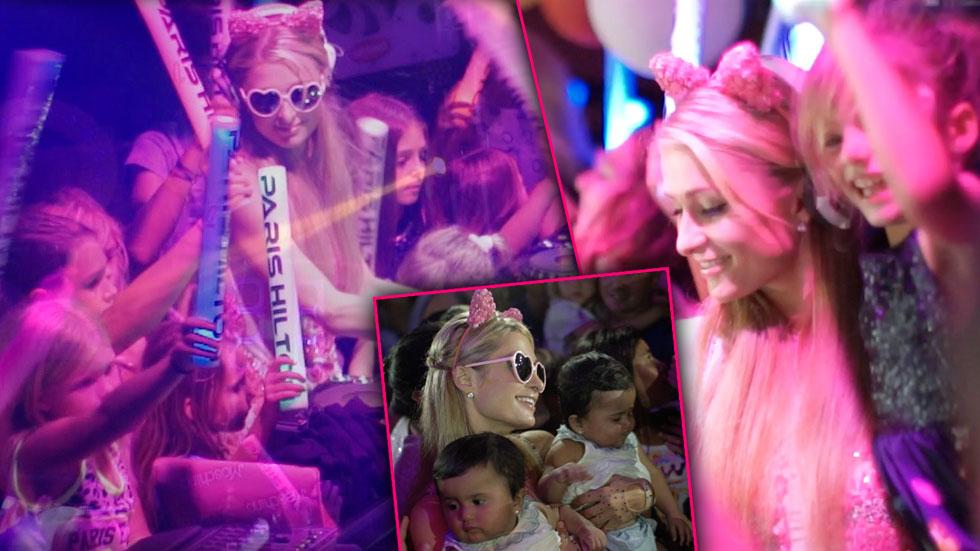 For one special night, reality TV alum Paris Hilton threw a party for children from Ibiza's local Children's Center.
With glow sticks, foam and live DJing to enjoy, Hilton's guests were given an evening of stress-free enjoyment and fun.
Teaming up with a local non-profit organization, APNEFF, which serves children with any type of physical, mental, sensory and cognitive need in Ibiza, the party reportedly raised $100k.
Article continues below advertisement
Watch the Video on RadarOnline:
Carmen Bond, the General Manager at APNEFF said in a statement: "It is an honor for us to collaborate with Paris Hilton and have her help us at APNEEF. It is also a unique opportunity that will illustrate to the world what we do and learn about our efforts, which is an important door to be opened."
"We hope that Ibiza shares the same enthusiasm and excitement for this event and many people decide to come and support the Foam & Diamonds Kids Party," Bond added.