Kim Kardashian Buries The Hatchet, Wishes Paris Hilton Happy Birthday – See Her Throwback Instagram Snap!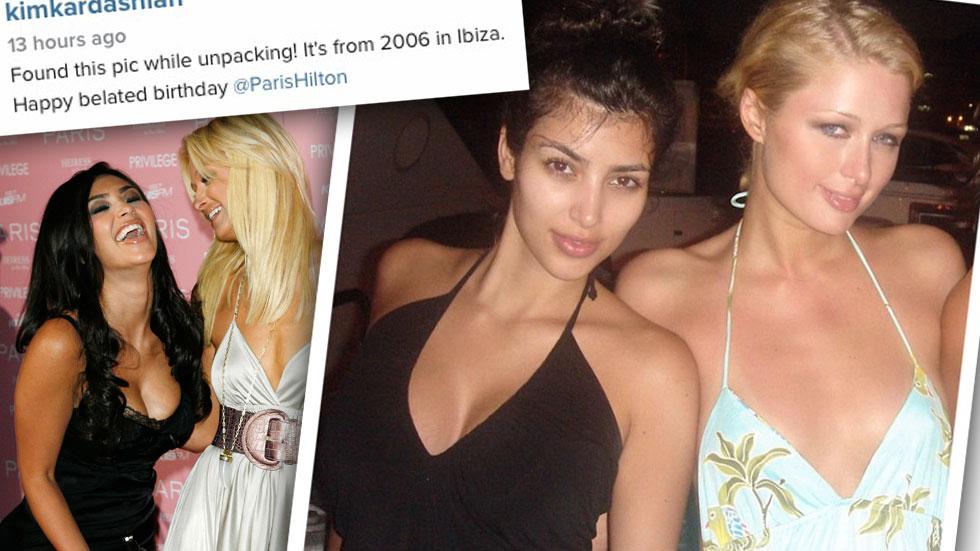 Forgive and forget? Kim Kardashian wishes Paris Hilton a happy birthday in a throwback Instagram snap.
We all remember their public friend-split as one of the most epic socialite spats, but Kim seems to have risen above any ill will towards her former partner-in-crime.
The 34-year-old took to social media to wish Paris a happy – albeit belated – birthday, posting a picture of the two girls back before they parted.
Article continues below advertisement
She captioned the photo: "Found this pic while unpacking! It's from 2006 in Ibiza. Happy belated birthday @ParisHilton"
Just barely twenty-something's, the two heiresses appeared fresh faced and closer than ever.
http://instagram.com/p/zQs1NAuS4f/?modal=true
But it would only take one more year to drive the divas apart, going from besties to frenemies and finally enemies.
Paris famously made her real feelings clear when she called Kim's notorious backside "gross" like "cottage cheese inside a big trash bag."