Exclusive
Off The Wagon? Insiders Fear For Zac Efron's Sobriety After Wild Party — He Looked 'Totally Out Of It'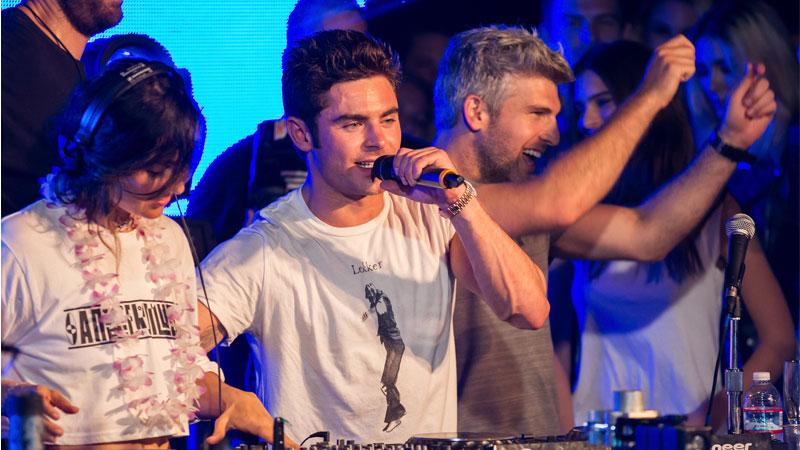 The massive flop of the drug-and-party-themed We Are Your Friends has folks on the set of his new flick Neighbors 2 petrified that rehabbing Zac Efron has jumped feet-first off the wagon.
"Zac showed up to a cast party in Atlanta and he looked like he was totally out of it," an on-set source exclusively tells RadarOnline.com.
"He was complaining to anyone who would listen that he had to make a movie about a drug-fueled music scene — without being able to use drugs!"
Article continues below advertisement
The source notes this was a big uh-oh moment for the crew, because many of them had worked with 27-year-old Efron on the original Neighbors in 2013 and witnessed his relapse.
Things got even worse at the party when Efron showed up with a group of guys that "nobody knew" and the actor completely ignored his girlfriend — stunning model Sami Miro.
"We were all surprised that she showed up, because we thought she'd be getting ready for New York Fashion Week," the source said. "But we were even more stunned when she looked at Zac, saw the state he was in, and decided; 'OK, I'm talking to everybody else.'"
Efron eventually left with his friends, leaving Miro at the party alone.
"Other people made sure that Sami got home safely," the source told Radar.
Ironically, the next night, the couple went to great lengths to be seen together "on an intimate date."
"Everybody thinks she just came down to lay down the law to Zac about his partying," the spy said. "He's been working his butt off ever since."