Truth Exposed? Lie Detector Suggests Bill Cosby Engineered Evil Cover-Up -- 50 Years Of Accusations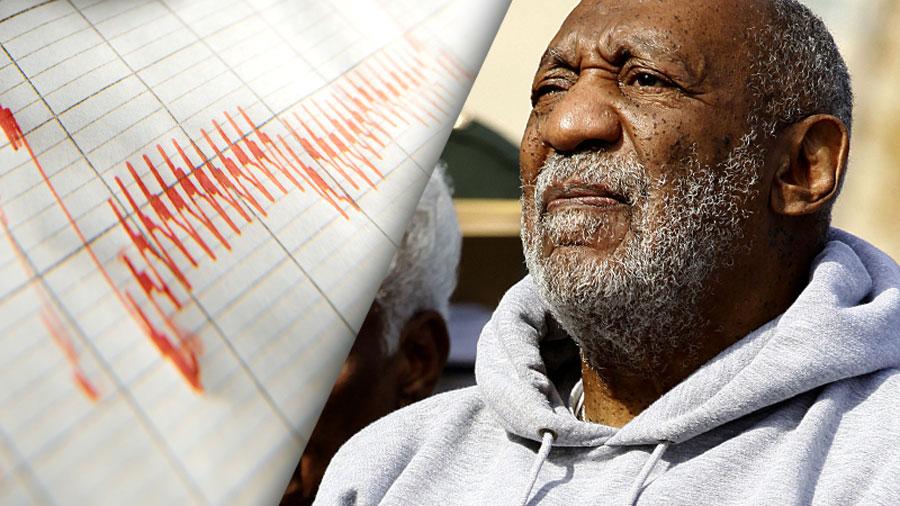 Bill Cosby was once the beloved pudding-pop-peddling comedian that brought us family favorite TV shows like The Cosby Show and A Different World. These days, however, he is much better known as the man who has been accused of rape by dozens of women, and who has admitted to using drugs to ply romantic interests for sex. Now, after all of the speculation, a lie detector has finally shed light on what Cosby may have been covering up for 50 years!
Article continues below advertisement
Famed lie-detection expert Michael Sylvestre used a forensic device to analyze an interview with Cosby, and has spoken exclusively with RadarOnline.com about his findings.
Sylvestre used the DecepTech Voice Stress Analysis Machine – a computerized version of the Psychological Stress Evaluation -- to analyze a 2005 interview with ENQUIRER Executive Editor Barry Levine in which Cosby dismissed claims by actress Tamara Green that the comedian had raped her 35 years ago. "Sometimes you try to help people and it backfires on you," Cosby said.
But the lie detector told a far different story.
"The ENQUIRER interview is damning," Sylvestre concluded. "Mr. Cosby is saying he didn't do it, but my conclusion is that he definitely did try to rape Tamara!"
Using the tool, which is widely utilized by law enforcement agencies around the country, Sylvestre was able to measure Cosby's unspoken responses to Levine's questions. "His stress levels are off the charts," he revealed. "They show that time and again … he lied... He's trying to talk about it like it's happening to a third party, but Cosby's haunted by the fact that he's being accused of this years later!"
Article continues below advertisement
The damning stress results were not limited to the 2005 interview. Sylvestre detected similar results in a 2011 interview, in which Cosby abruptly began talking about rape, and posed the question of whether an 11-year-old girl did or did not have the ability to consent to sex. "He's really stressed out on the word 'can't,' but not on the word 'can,'" Sylvestre noted."
The lie-detector also indicated deception during a May 15 Good Morning America interview, the expert said. "He was given a public forum to profess his innocence, yet was stressed out," Sylvestre said. "This shows he was being asked questions he didn't want to answer."
Indeed, many of Cosby's answers were virtually indecipherable, according to Sylvestre. After he was asked how he could continue to defend himself after being accused by over 30 women, Cosby said, "I'm telling you where the road is out. I'm telling you where, as you drive, you are going to go into the water. Now, you want to go here, or you want to be concerned about who is giving you the message?"
Could law enforcement officers use these forensic reports as evidence to bring Cosby to justice?