Exclusive
'Jealous' Kris Jenner's Trying To Lose Weight 'To Compete With' Caitlyn — Plus, Her Other Revenge Plans REVEALED!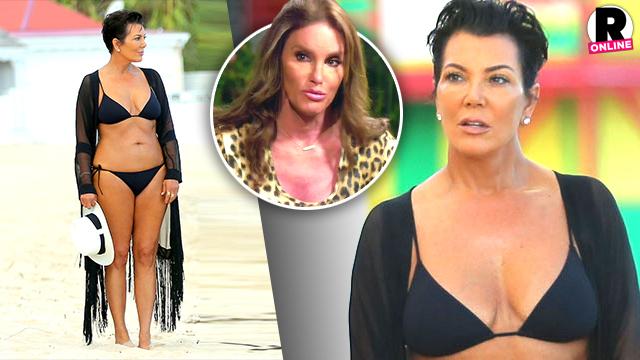 Kris Jenner may be ditching her ex's last name, but there's something Caitlyn Jenner has that the reality matriarch is desperate to get — a fabulous figure!
"Despite what they say, Kris is fighting with Caitlyn because she's still so upset that Caitlyn has captured the spotlight," an insider tells RadarOnline.com.
Kris, 59, is especially jealous of 65-year-old Caitlyn's svelte frame. "So she's working out a lot to get in shape and get skinnier in order to compete with her ex," says the insider, adding Kris's big goal is "to look better than Caitlyn."
Article continues below advertisement
Besides shedding some of the extra pounds, Kris has a few other tricks up her sleeve to upstage Caitlyn.
"She's talking about ditching her signature short pixie and getting extensions, like Kim and Caitlyn," says the insider. Plus, "She wants a sexy new look, including a revamped wardrobe."
"She's admitted she can't stand that Caitlyn looks better than her," laughs the insider.
But the drive to improve her appearance may signal more than just a little rivalry. In fact, notes the insider, "The whole family is trying to look the best they ever have and they hope that looking fabulous will boost ratings and give their show the fresh feel it really needs."