Keeping Up With Dad! Kim Kardashian Speaks To Dead Father Through Psychic Medium -- Find Out What He Told Her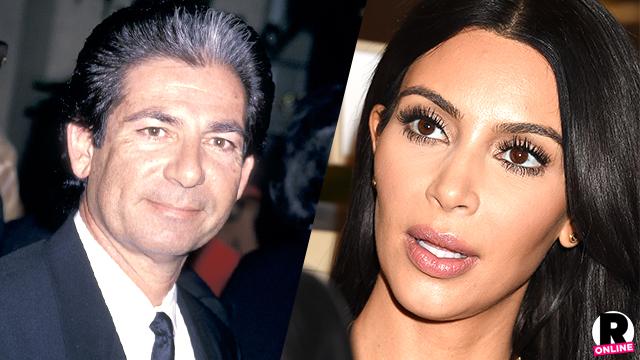 Keeping up with the Kardashians reality superstar Kim Kardashian is now keeping up with her dead father, the late Robert Kardashian!
After recently visiting Armenia and connecting with her extended family tree, a friend of the 36-year-old tells RadarOnline.com exclusively that "Kim is a new person. She felt a spiritual connection to the Armenian people and particularly to her family ancestry."
According to the source, the mission to her motherland was so spiritual that the pregnant wife of Kanye West and mother of North West has been seeking out the advice of a psychic channeler to communicate with her dead father.
Article continues below advertisement
"Kim believes that, in a past life, she was a princess and her father was a king," the source tells Radar.
"She got in touch with the channeler to keep in touch with her father, Robert, and receive his guidance."
According to the friend, "Kim said that 'if my dad were here he would be happy about our family. He'd be a great grandfather and he would play with his grandchildren. He'd be proud of us all.'"
So how does the rest of the family feel about Kim's new spiritual quest?
"Kris and her sisters are not happy about her new hobby, but they want her to have a peaceful pregnancy so they are not voicing it," the insider adds.
"So they are just going with the flow."
What questions should Kim Kardashian ask her dead father Robert Kardashian via the psychic? Tell us your thoughts in the comments below.