Exclusive
Kim Begs Kanye To 'Get The Lowdown' On His Ex Amber's Reality Show Plans — Worried It'll Be A 'Bitchfest'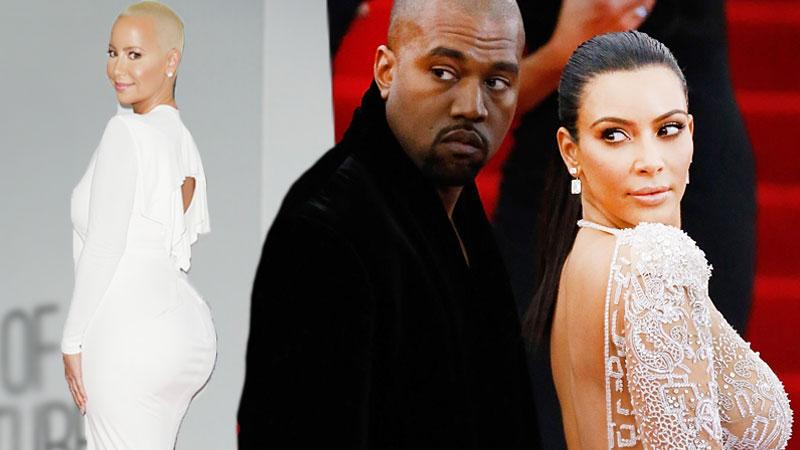 Kim Kardashian is a new believer in keeping her friends close — but her enemies closer! In a total U-turn, Kardashian has begged her husband Kanye West to call his ex-girlfriend Amber Rose and figure out the truth about her reality show.
"Kim's banned him from contacting her, so this is a real turn of events," an insider exclusively tells RadarOnline.com.
But it wasn't necessarily all Kardashian's idea for West to do some digging. It turns out Kris Jenner "asked Kim to see if he can get the lowdown on what Amber and Blac Chyna are planning for their program," reveals the insider.
Article continues below advertisement
"Kris and the Kardashians are freaking out because Blac especially knows all of their secrets," the source adds to RadarOnline.com.
"Kim knows Amber would never bulls**t Kanye so she's asked him to get assurances from her that they won't turn their show into a Kardashian bitchfest."
Rose is out for blood since she believes Kardashian stole West away, while Chyna is still upset after her former boyfriend Tyga got with Kylie Jenner.
As RadarOnline.com reported, the reality clan is so concerned about their nemeses' plans for revenge that they recently fired off a cease and desist letter to Rose and Chyna over their upcoming show.
"Amber and Blac laugh at the fact that the Kardashians think they have any control over the situation," a source claimed to RadarOnline.com.
Do you think Amber and Blac will use a reality show to attack the Kardashians? Weigh in with your thoughts in the comments below.