Bring It On! Amber Rose Fires Back At Kardashians' Threats Over TV Show -- Shocking Response Revealed!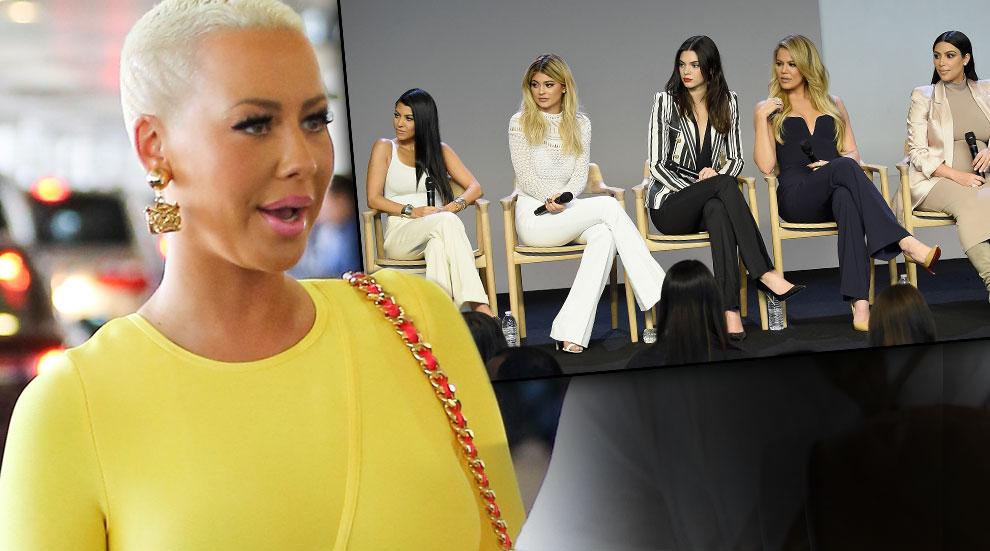 Every rose has its thorn, but Amber Rose has five: Kim, Khloe and Kourtney Kardashian and Kylie and Kendall Jenner!
After the Keeping up with the Kardashians clan prepared a cease and desist letter to Rose and her Kardashian bashing BFF, Blac Chyna, over their upcoming show, RadarOnline.com has learned that Rose is firing back!
When Rose and Blac got word of the TV family's threat, the source tells RadarOnline.com exclusively, "Amber told them via phone call with one of the sisters that she 'does not 'give a f*ck' what they do because she and Blac Chyna have the freedom to say and do 'whatever they want.'"
Article continues below advertisement
"They are sick of the fact that the Kardashians think that they can say and hurt anyone and no one says anything back to them. Amber told her straight up that they will never be silenced," the source adds.
As RadarOnline.com previously reported, the ongoing battle between all of them really started when Kim reportedly stole Kanye West from Rose. At the time, the internet-breaking pregnant superstar was friends with Blac. But that ended abruptly when Blac started to hang out with Amber.
MORE ON:
Keeping Up With the Kardashians
"Amber and Blac laugh at the fact that the Kardashians think they have any control over the situation," the source claims. "But Amber also told her that they are not going to waste all of their time on TV talking about them."
Will you watch Amber Rose and Blac Chyna's MTV show? Tell us your thoughts in the comments below.