Exclusive
'Kendra On Top' Fakery! Kendra's Estranged Mom Claims Reality Star Daughter Never Actually Called Her On Show: 'It's A Set Up!'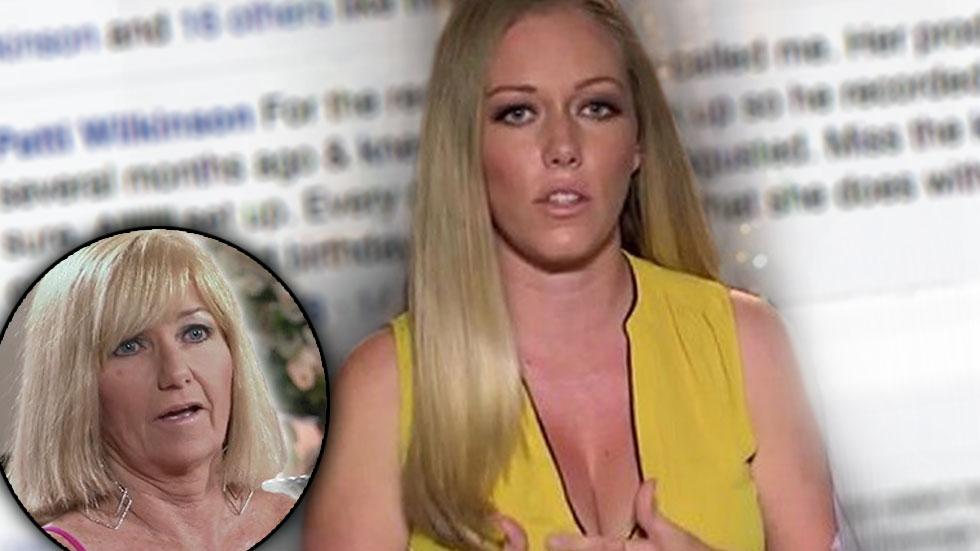 The family feud rages on!
Kendra Wilkinson's estranged mother Patti is now accusing her daughter's reality show of faking scenes to make her look like a villain, RadarOnline.com can reveal.
On last week's episode of Kendra On Top, the Playboy model turned mother of two, 29, is seen calling Patti, 56, in an effort to mend the broken relationship— but she seemingly doesn't pick up, and the call goes to voicemail.
Article continues below advertisement
However, when a friend asked Patti for her take on the situation in a Facebook post last night, the San Diego-based grandmother claimed the phone call never happened!
"For the record she never called me," Patti responded to the comment on her private page, accusing the series' producers of trickery. "Her producer called me several months ago and knew I wouldn't pick up so he recorded my message I am sure."
"Alllll set up! Every day I get more disgusted."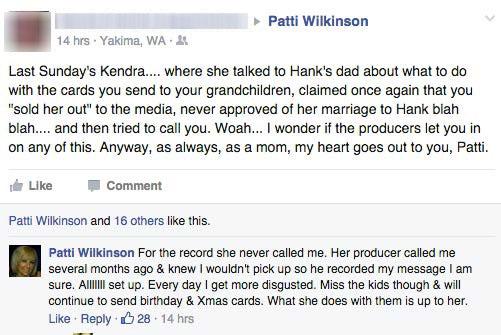 But, she added, she still adores her two grandchildren: Kendra's son Hank Jr., 5, and daughter Alijah, 1.
"Miss the kids though & will continue to send birthday & Xmas cards," she wrote. "What she does with them is up to her."
Kendra and Patti briefly reconciled in the days after RadarOnline.com exclusively reported that the star's former FFL player husband, Hank Baskett, 33, cheated with a transsexual model last June.