Jennifer Aniston's New Hubby Justin Theroux Says 'Something Really Does Shift' After Getting Married –– Happy Hunk Drops New Details On Wedding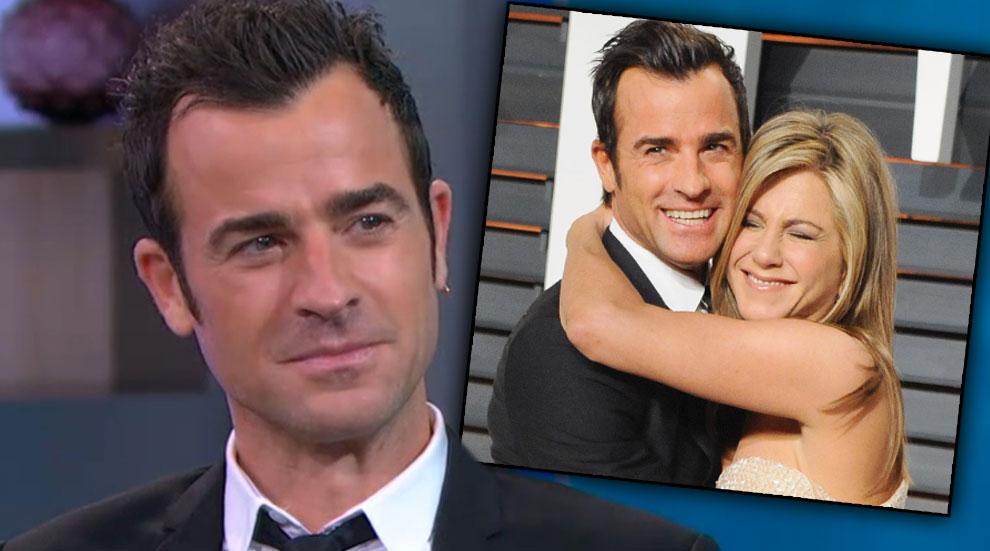 Jennifer Aniston's new husband Justin Theroux said that his new marriage is "fantastic," noting that "something really does shift ... in a wonderful way."
Theroux, 44, spoke to Good Morning America's Robin Roberts Wednesday to promote his HBO show The Leftovers, as well as a cameo in Zoolander 2, but of course, his "I do's" with the 46-year-old Friends star was the big topic of the segment.
Theroux said married life is "fantastic," adding that "something really does shift ... in a wonderful way, and it sort of refocuses things" in a peaceful way.
Article continues below advertisement
The dark-haired hunk continued, "You relax into it in a certain way -- I can't explain it," adding that he and his stunning bride are "in exactly the right sort of space" as man and wife.
"It's a wonderful thing, you know?"
Watch the video on RadarOnline.com
As RadarOnline.com previously reported, the top-secret Bel Air, Calif. wedding last month was officiated by late night star Jimmy Kimmel, featured a humorous speech by Theroux pal Howard Stern, and a star-studded guest list including Chelsea Handler, Orlando Bloom and Whitney Cummings.
Theroux said that Kimmel presiding over the affair "was the biggest blessing in the world," as the funnyman brought the proper balance of seriousness and lightheartedness to the proceedings.
"It was exactly what you would want him to do: He was extremely funny, kept things extremely light, was extremely touching."
Theroux said that the emotional Kimmel "cried a little bit," and a few moments later, "everyone did" as well.
"And it was just ... it was the perfect tone for the night."
The Leftovers returns to HBO Sunday, Oct. 4.