Can Josh Find Help Here? Duggar Rehab Founder Once Staged A Mass Shooting In Order To Terrify Children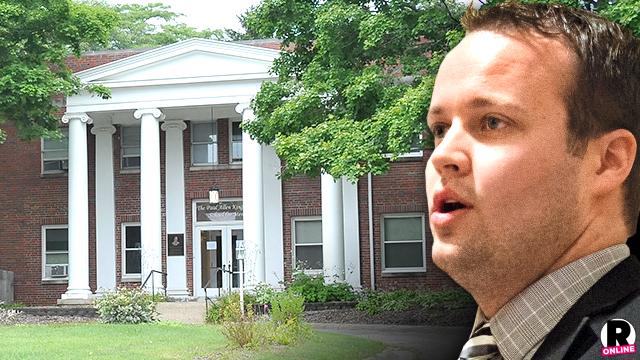 As Duggar fans know, Josh is currently in rehab receiving treatment for his admitted porn addiction and serial cheating on his long-suffering wife, Anna.
But the leaders of Reformers Unanimous— the Christian facility in Illinois where the disgraced "family values" activist, 27, is suspected to be getting help— are the hardly role models the sick young man needs in his life.
As RadarOnline.com previously reported, a former RU counselor, Pastor Jack Allen Schaap, was charged with transporting an underage girl across state lines for sex in 2012.
Article continues below advertisement
And now, Radar can reveal that RU's esteemed founder, North Love Baptist Church Pastor Paul Kingsbury, is a tyrant who terrified his underlings with outrageous scare tactics.
According to former North Love parishioner Dan Parsons, Kingsbury once staged an elaborate mass shooting in the church's elementary school gym!
When Parsons, now 54, was a student at Kingsbury's North Love Christian School, he tells Radar the children were corralled into the school gym after a Halloween party.
"We were told to sit in the bleachers in order to hear a devotional," Parsons recalls.
Suddenly, he says, some men from the church, including deacons, stormed into the gym dressed in military uniforms and carrying what were later revealed to be unloaded guns.
"They shot into the crowd," he continues. "They wanted to stage a massacre and scare everyone."
They succeeded. "Kids were screaming," Parsons claims.
Article continues below advertisement
After about ten minutes of terror, a guest evangelist came into the room and revealed it was all just a game— but then explained that it was meant to teach the children a lesson.
"He said if you did die, you would go to hell," Parsons remembers. "Young children were regularly threatened with hell."
Kingsbury, he says, was in the gym supervising the shocking ordeal.
Years later, the man with a history of encouraging violence is now responsible for the care of Josh, who allegedly terrified a porn star during a night of rough sex.
Parsons doesn't believe Kingsbury's rehab can actually save the sick and suffering.
"It's a really just another way to them make money," he says.
Can Josh really change his ways in the Christian rehab? Sound off in the comments.