Baby Battle! Jenelle Facing Custody Fight From Nathan Griffith Over New Boyfriend's Criminal Past -- His Secret Plot For Kaiser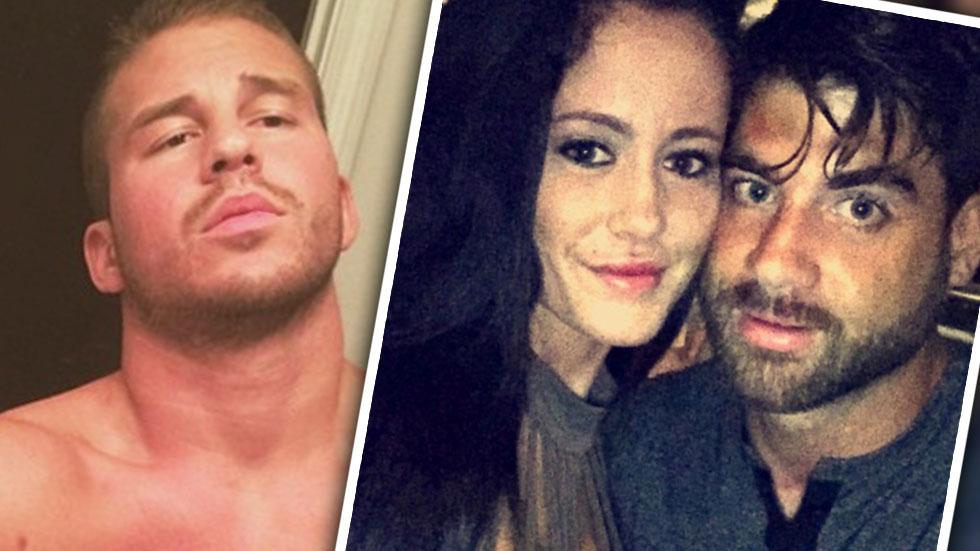 Jenelle Evans' bad-news new boyfriend could create a big problem in her life when it comes to custody of her youngest son, RadarOnline.com has exclusively learned.
The Teen Mom 2 star recently started dating David Eason, 27, who has a lengthy rap sheet, as RadarOnline.com has reported. Now, insiders say her baby daddy Nathan Griffith is not pleased with her choice of men.
"Nathan is absolutely worried about Jenelle dating David and him being so close to Kai," a source close to the situation told RadarOnline.com.
Article continues below advertisement
As RadarOnline.com previously reported, Eason was just released from jail on January 1, 2015, a situation that is concerning to Griffith.
"He is looking into what he can do about custody," the source told RadarOnline.com about the MTV star's ex-fiancé.
"Things are in the works. Nathan wants Kai to grow up safely and this guy doesn't seem like a good guy."
Evans, 23, currently has full custody of Kaiser and Griffith has been having supervised visits with the 15-month-old boy, but she has banned her ex from having sleep-overs with their son.
While Evans has been battling with Eason's friend on Facebook, she may be facing a battle closer to home.
"Nathan could very easily go to court and try to get custody of Kai. He is looking into what his options are," the source told RadarOnline.com.
When reached for comment, Griffith told RadarOnline.com that he "doesn't care who Jenelle dates," and he refused to comment on Eason's criminal record.
Who do you think should have custody of Kaiser, Jenelle or Nathan? Sound off in the comments below.