Hacker Removes Hillary's UNRELEASED Emails From Sale, Turns Over To FBI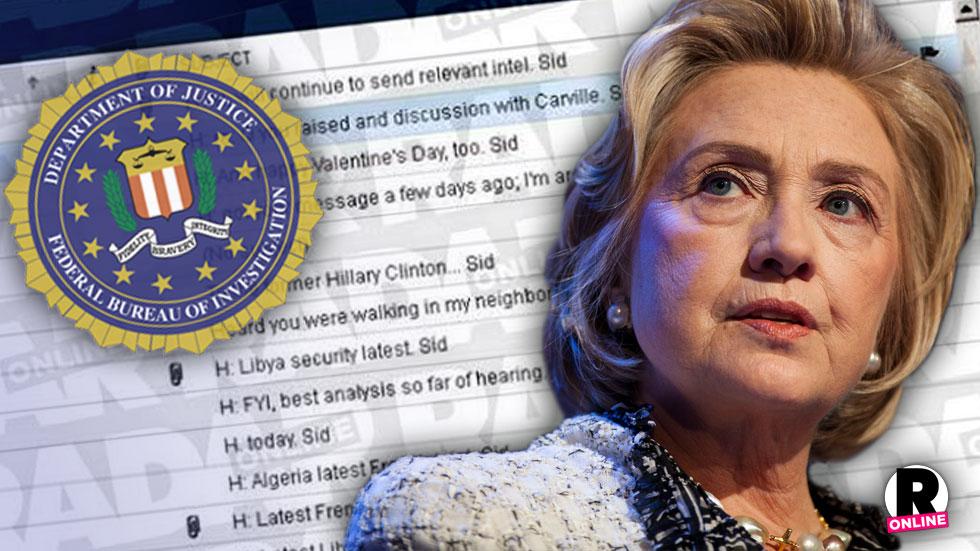 The person who hacked into Hillary Clinton's email server has pulled the emails off the block and turned them over to the FBI, RadarOnline.com has exclusively learned.
"After speaking with my lawyers" the hacker told Radar exclusively, "I was advised I could not legally sell these, and to get rid of them and turn in everything I had to FBI."
The hacker, a self-proclaimed computer specialist, exclusively told Radar that their legal team's decision came after hours of analysis.
Article continues below advertisement
As Radar previously reported, the hacker had initially requested $500,000 for a collection of more than 32,000 emails of the presidential candidate's that they had claimed to possess.
Radar confirmed that Clinton had privately used the AOL-based account, and had chatted about everything from serious international subjects such as situations in Benghazi and Algeria, to lighter topics such as Valentine's Day.
Clinton's emails were prone to hackers after she "or someone from her camp erased the outbox containing her emails, but forgot to erase the emails that were in her sent box," insiders told Radar.
"If these emails get out to the public domain, not only is Hillary finished as a potential Presidential nominee, she could put our country's national security at risk."