Her Lips Are Sealed: Whitey Bulger's Girlfriend Indicted For Refusing To Testify Or Name Accomplices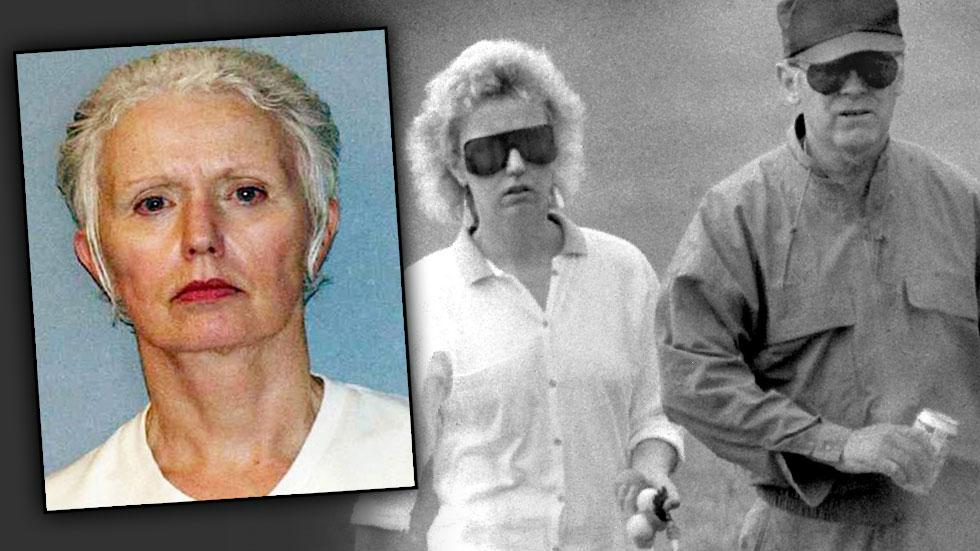 She was the girlfriend of one of America's most infamous mobsters when the pair went into hiding in order to evade his arrest, but Catherine Greig will not be sharing the details of her story. Still loyal after all these years, she reportedly refused to testify before a grand jury Tuesday to aid in prosecuting Bulger's accomplices!
Back in 1994, Bulger fled Boston after receiving a tip that he was to be arrested. With Catherine joining him on the lam, the mobster remained in hiding until his eventual capture in 2011. In 2013, he was convicted on numerous charges, related to him allegedly ordering 11 murders and carrying on corrupt relationships with federal agents. Greig was also convicted for harboring Bulger and identity fraud.
Article continues below advertisement
Now, even as she sits in prison serving an eight year sentence, Greig continues to be uncooperative with authorities. "Catherine Greig has yet again failed to do the right thing," a Boston FBI agent said in a press release. "Her refusal to testify has hindered the FBI's efforts to seek justice for the victims of (Bulger's) crimes."
Greig has been indicted for contempt of court following her refusal to cooperate with the grand jury, and will be sentenced at the judge's discretion.