'Discovery' Deceit: 'Dual Survival' Star Joe Teti Banned After Horrific Dog Incident — But Network Still Airing New Episodes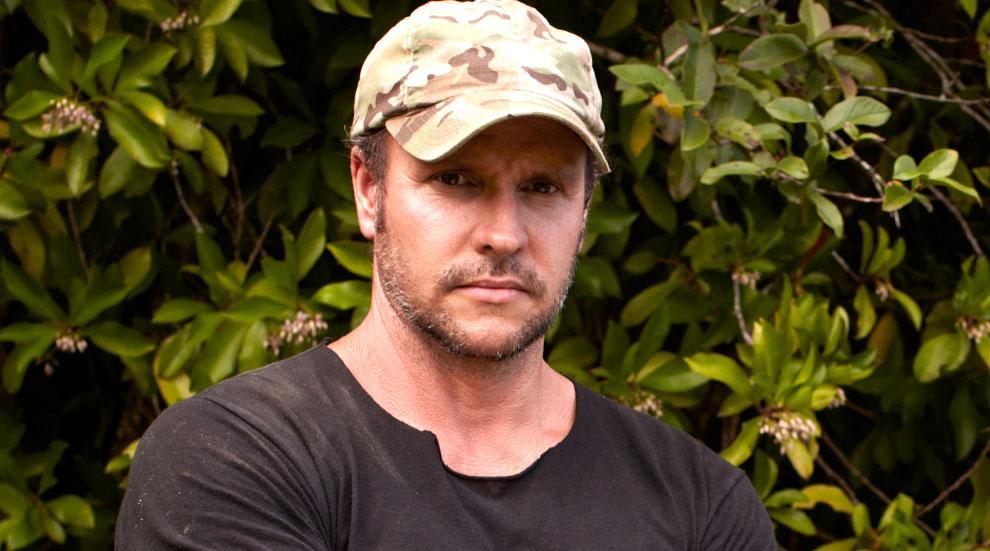 A Discovery Channel star who was accused of possibly killing a dog while filming, is set to return to the air Wednesday, and RadarOnline.com has exclusively learned that he was banned from all of the network's property earlier this year.
Joe Teti is the star of Dual Survival, which was yanked off the air in May after a report surfaced that claimed he had injured and possibly killed a dog while filming.
Article continues below advertisement
Discovery Channel took the drastic measure of alerting their security offices to ban Teti from the premises following the incident.
RadarOnline.com obtained a copy of the "Do Not Admit" confidential security memo dated May 11, 2015 that instructed staff that Teti was not allowed onto property where Discovery Channel had offices, including the Charlotte, N.C. offices because Teti is a resident of the state.
The security memo stated: "Information: Joe Teti is a Discovery talent, starring in the reality show Dual Survivor. The network is currently evaluating the series and has requested that Teti not be admitted to any Discovery office during this evaluation. If seen: Do not grant access. Call Security and the office manager immediately."
The memo also instructed staff to call the police if Teti arrived at the offices and was uncooperative.
"Security will respond to the area and politely inform Mr. Teti he is not allowed in the building and must leave the premises. If Mr. Teti does not comply, discreetly contact security the police and advise them of the situation."
Teti has been a controversial figure for the show, with his military "combat" experience called into question by multiple groups. Teti has claimed that he is a Marine Combat veteran, a Special Forces Combat veteran, a 5-Year CIA Combat veteran, and a 20-year veteran -- all of which have been refuted by various reports.
Article continues below advertisement
Military Times revealed the discrepancies in Teti's military credentials claims, which are listed on his website. He claims he is a Special Forces Weapons Sergeant, HALO/SCUBA qualified. In court documents, also obtained by RadarOnline.com, the Special Forces Association (SFA) states Teti "is not and has never been HALO or SCUBA qualified."
According to the site, Teti's true military experience is he was a "one-enlistment Marine, a National Guard Special Forces soldier for about 10 years and, just after 9/11, spent several years as a government contractor."
MORE ON:
Discovery Channel
The SFA removed Teti from their group in 2014.
"He's an embarrassment to the Regiment, because of the falsehoods, lies and embellishments he's used in association with his Special Forces qualifications," retired Army Sgt. Maj. George Davenport, a "life member" of the organization, told the Army Times.
Davenport said that Teti's claims that he was a graduate of the Special Forces Combat Diver and Special Forces Sniper courses were false.
Article continues below advertisement
"I personally checked with the Special Forces schools and he did not go to those courses. There is no record of him attending."
In May, the Discovery Channel released a statement that the show was "cancelled," but it is returning to the network on Wednesday, September 30, 2015 with Teti still appearing. A source told RadarOnline.com that the show is cancelled and the network was only airing four unseen episodes of the show and they are not shooting new episodes.
The network did not respond to questions regarding Teti's military experience discrepancies.