'Heartbroken' Dog The Bounty Hunter's Homeless Stepdaughter Arrested For Bank Robbery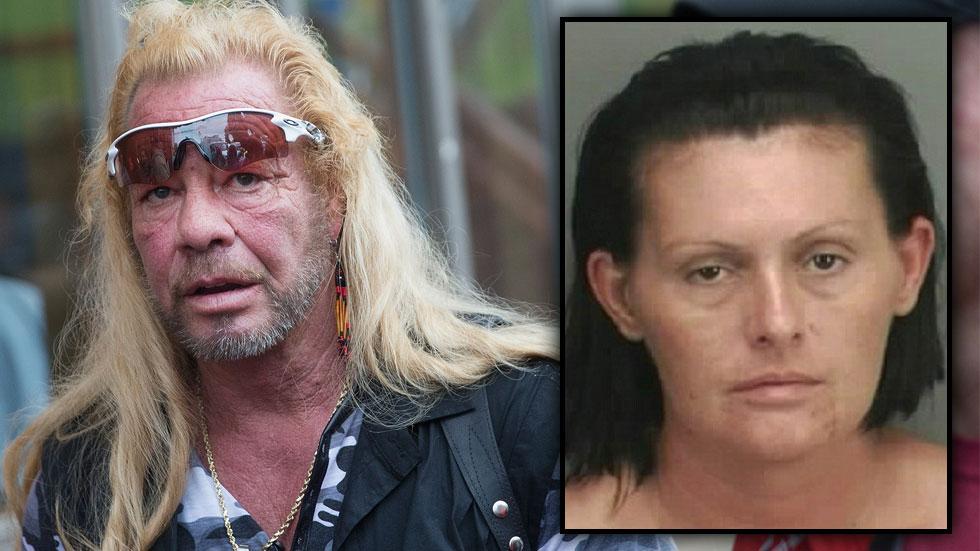 Nicole Gillespie, Dog The Bounty Hunter's stepdaughter from a previous marriage, was arrested Sunday for allegedly robbing a Honolulu bank on September 3.
According to reports, charges have not yet been filed against the 35-year-old Gillespie, who allegedly walked into the Territorial Saving Bank with a note demanding cash. Gillespie was reportedly homeless at the time of the incident.
As Radar has reported, Dog, who has a reality show centered around his bounty hunting business, has not always been on the right side of the law himself, with a murder conviction among his multiple transgressions. Still, he said in a statement, he was saddened at the life his stepdaughter chose. "It's always difficult and disheartening when someone you knew as a child, grows up and chooses a life of crime."
Article continues below advertisement
Dog and his current wife, Beth Chapman, were also sure to mention that they do not currently have a relationship with the troubled woman. "We have not seen 'Nickie' in over 10 years,' they said. "Watching her on CrimeStoppers left us all shocked and heartbroken."