Dog The Bounty Hunter Says El Chapo 'Out Of My League' -- He's Staying Out Of Mexico!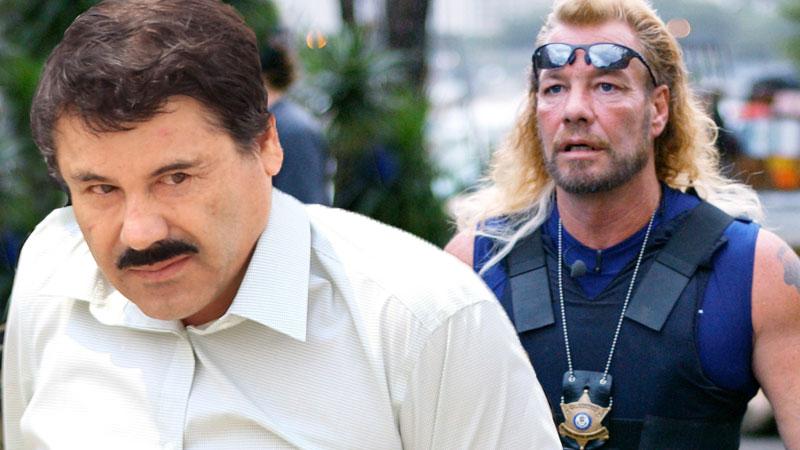 Mexican authorities are desperate to capture notorious drug kingpin Joaquín "El Chapo" Guzmán, who remains on the lam after escaping prison. However, one person who will not be able to help them catch the convict is reality star and bounty hunter, Duane "Dog" Chapman!
"He probably would be out of my league," Chapman told Fox News. "In order to take him down, number one, you better have a fully automatic weapon. With my weapon, you have to get really close to him — and you couldn't get that close to him because he probably has five or six guys with him at all times."
Article continues below advertisement
But aside from the weaponry and manpower needed take down a criminal like El Chapo, Dog also has other reasons for steering clear of him while he is on the loose in Mexico. Chapman was previously arrested for apprehending a convicted American rapist in Puerto Vallarta. Bounty hunting, as it turns out, is illegal in Mexico!
"I have learned to stay in my own country," Dog reflected. "You can't even talk about arresting a guy in Mexico."
Still, when it does come time for Mexican authorities to take down El Chapo, the star of Beth and Dog On The Hunt predicts that it will come down to a bloody gun battle. "He is going to shoot it out next time," he said.
As RadarOnline.com has reported, 10,000 Mexican law enforcement officers have been on the hunt for El Chapo since his July 11 escape by way of a tunnel dug underneath his shower. The reward for information leading to his arrest is $3.8 million.