No Apologies! 'Teen Mom 2' Dad Corey Simms Stands By Drug Accusations About Ex-Wife Leah Messer: Believes Rumors Are 'Very Much True'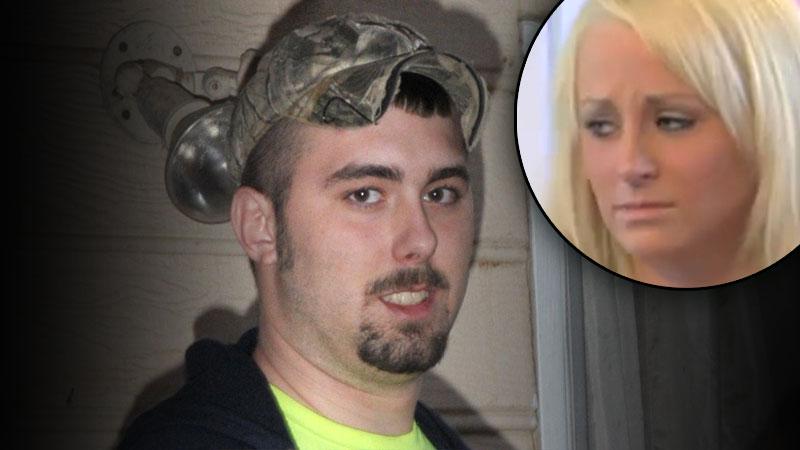 He's not taking it back.
Despite Leah Messer's vehement denial that she's addicted to drugs, her ex-husband is standing by the shocking accusations he made on the last episode of Teen Mom 2.
"There is a lot of things that has been told to us by very close members of her family that lead us to believe the things being told are very much true," Corey Simms, the father of Messer's 5-year-old twins Ali and Aleeah, posted on Twitter earlier this week.
Article continues below advertisement
But, the remarried dad adds, the prying is only to protect his young daughters.
"If we didn't care about the girls or the situation we would obviously not have anything to say or do about it."
Simms, 25, and his pregnant wife Miranda sat down for an awkward dinner on camera last week as Messer, 23, told the couple she was leaving for "therapy" to work on emotional issues.
"I think I know that there's a drug problem, and I think that you're afraid to tell me," he told her after she shut down his substance abuse allegations.
Later that episode, Messer certainly acted like a woman on drugs. She fell asleep with her brother's infant daughter in her hand, and slurred her words.
MTV was forced to use subtitles in order for fans to understand her incoherent thoughts.
In a preview for Thursday night's episode, Simms sticks to his guns about protecting his daughters when Messer's mother Dawn Spears tells him she wants to take Ali and Aleeah to visit their mother in rehab.
Article continues below advertisement
He immediately objects to the mystery trip, as Spears refuses to disclose where the treatment center is located.
"She made the decision to go, so that's all her. I didn't make this decision for her and neither did her children," he explains. "She left on her own free will, she knew she was leaving her children for a month. Now that I have them, I'm their parent. I have to make the decision on my own for them."
As RadarOnline.com readers know, Messer checked into rehab for what sources call a prescription painkiller problem. She left in late June, and was reunited with her brood, which also includes 2-year-old Adalynn with ex-husband #2 Jeremy Calvert, 27.
Are you Team Corey or Team Leah? Sound off in the comments, and watch the full clip below.