New Details: 'DWTS' Cheryl Burke Discusses Her Childhood Sexual Abuse During TLC Special With Duggars -- "Scariest Moment Of My Life"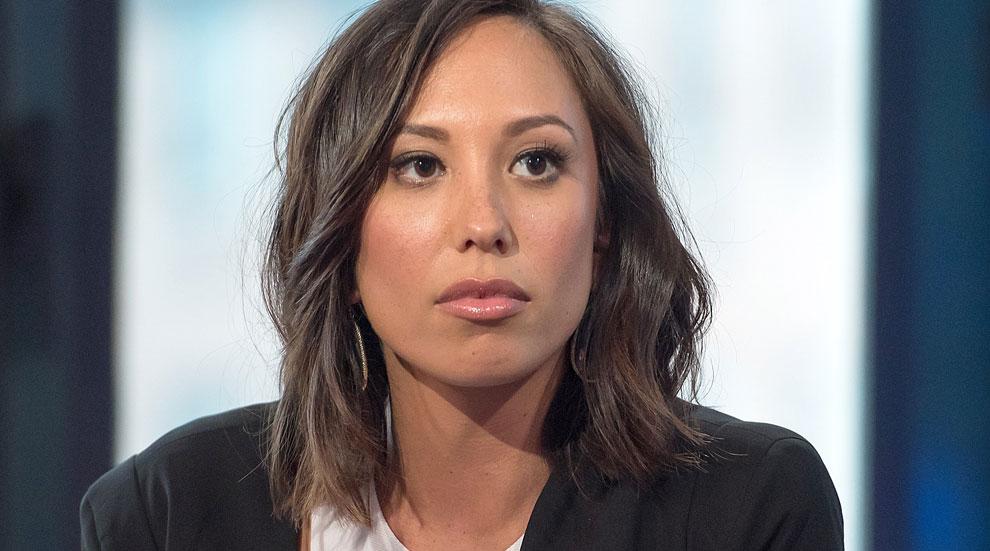 Former Dancing With The Stars pro Cheryl Burke provided new details of her childhood sexual abuse during a Sunday special on TLC. The special, entitled Breaking The Silence, also featured members of the Duggar family who were also victims of molestation.
"I still go through times when I'm down," Burke admitted according to People. "I don't feel like I'm that strong woman that people think I am today."
Article continues below advertisement
The molestation allegedly began when Burke's father moved to Thailand, and her mother, who had remarried, asked a neighbor in his 60's to help care for her when she was in kindergarten. "He would cuddle me, he would make me watch pornographic videos," Burke revealed. "He was kind of like that fatherly figure – I think he knew my weakness, that I was very insecure. He knew that no one was ever around."
She explained how the neighbor played into her sympathies as a child. "He would have me come sit next to him and make him feel comfortable because sometimes he would feel lonely," she said. "I couldn't speak up for myself... It was hard for me to say no. In a weird way it was like I didn't want to hurt him."
Instead, Burke silently endured the abuse until her abuser was caught trying to molest one of her friends. Then, at age six, she was called to testify against her molester in court. "It was the scariest moment of my life, still to this day," she said. "I couldn't talk, my mom was there holding my hand, I was shaking and there was my molester right in front of me. It was so terrifying to see him face to face. I remember taking a lot of breaks because I would just break down. ... I just did not understand or comprehend what was happening."
Article continues below advertisement
Burke's courageous testimony led to her abuser being sentenced to 20 years in prison. While Burke suffered over the years from the scars left by her abuse, she was able to persevere, using dance as an escape . "I was able to start building my confidence and know that I don't need anybody to be happy. I just needed just me. I needed to know that I could do this on my own."
Meanwhile, the Duggars also aim to move on from the sexual abuse that rocked their family and led TLC to remove their hit show 19 Kids And Counting from air. As Radar has reported, the road has been rocky for the Duggar family in the months since Josh was exposed in May for molesting at least five young girls. Just last month, a security breach revealed that the family values activist had maintained a paid account on the infidelity website Ashley Madison. Josh has since admitted to cheating on his wife, and is allegedly seeking rehab.
Jill and Jessa, two of the girls that were molested by their brother, shared their stories in hopes that they could help others who may be going through their own abuse. "It's amazing to understand that there are so many people that deal with this exact same thing in their own families," Jill said, expressing that education was critical to addressing the issue.
"I feel like this should be a discussion people are having, even regularly," Jessa insisted. "I think that it shouldn't be a taboo subject, that we should be bringing awareness to child sexual abuse and talking about this."