Caitlyn Jenner Terrified Of Potential Jail Stint In Deadly Accident –– 'It Is An Enormous Problem That They Would Put Trans Women In A Men's County Jail'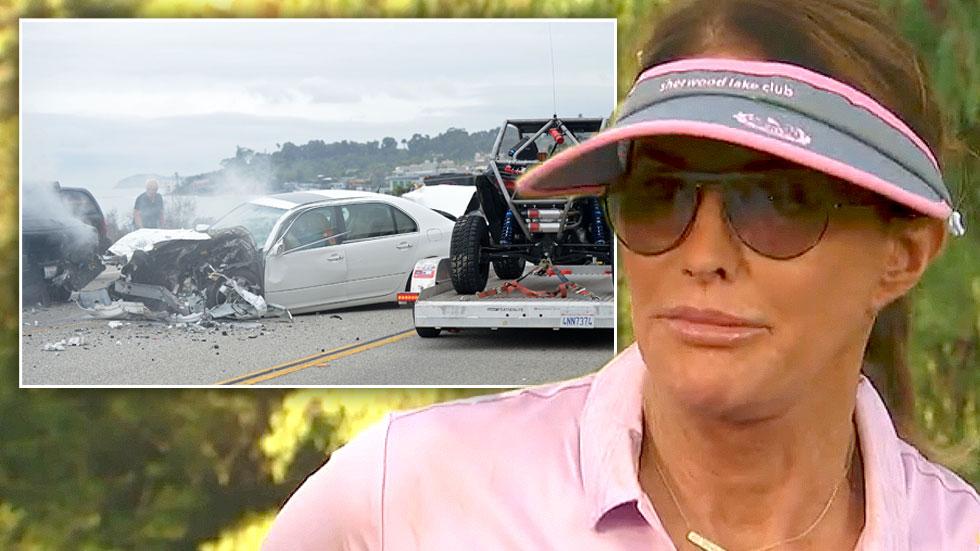 Caitlyn Jenner broke her silence over the deadly car crash she was involved in earlier this year, saying she's scared of spending time behind bars.
The Olympic gold medalist, speaking with Matt Lauer in a golf course chat on The TODAY Show, said that spending time in jail represents "the worst case scenario," and one that she feels the media has played up.
"I don't know, we'll see -- the men's county jail -- it is an enormous problem that they would put trans women in a men's county jail."
Article continues below advertisement
Jenner said she "didn't ask for it," as ESPN's powers-that-be decided to give it to her.
She said, "Did it take a lot of courage to come out? Absolutely. Did I have tremendous respect for Arthur Ashe and that award? Absolutely.
"And I'm very honored to have them award that to me, not just to me but this entire community. So I'm very pleased the way it turned out."
Elsewhere, the Vanity Fair cover girl said she wasn't offended by the idea that the now-famous magazine cover is one of this year's Halloween hits.
The fashionista, 65, said she's "in on the joke," adding, "That was a serious bustier on the cover of Vanity Fair -- I mean at least get some good clothes!"
The optimistic Jenner told Lauer that she "can't get too upset about that type of stuff," as "life's too short."
More of Jenner and Lauer's chat will air on the TODAY Show Thursday.