Animal Sex?! Shocking New Tell-All Claims British Prime Minister David Cameron Put Private Parts In Dead Pig's Mouth -- Source Allegedly Has Photos!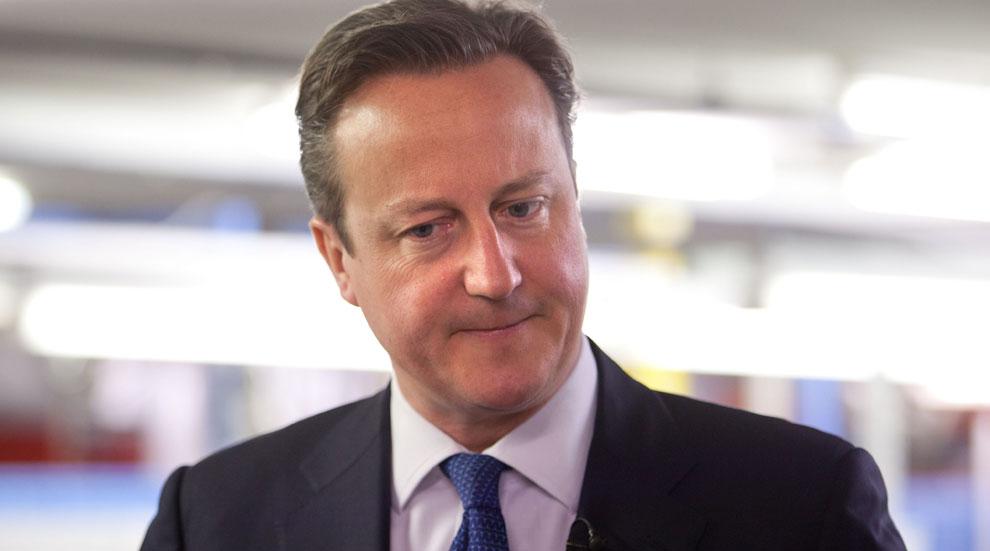 Suckling pigs are normally served with apples in their mouths, but according to a new book, British Prime Minister David Cameron may have had a shockingly different plan for his meat!
The Daily Mail reports that Lord Ashcroft made an explosive accusation in an unofficial biography of his fellow conservative party member, titled Call Me Dave. In the book, Ashcroft claims that the current Prime Minister once placed his private parts in a dead pig's mouth as it was held in the lap of a fellow student who was the president of the Piers Gaveston Society -- a dining club at Oxford. The act was allegedly recounted to him by one of Cameron's classmates who went on to become an MP.
Article continues below advertisement
The ritual was reportedly not an unusual one for the club, which was named after the lover of Edward II, and has a reputation for "bizarre rituals and sexual excess." What's more, the source claims to have photos of the act which have yet to be released to the public! Reps for Cameron have not yet commented on the allegations.