Nick Gordon Tells Court: I Didn't Kill Bobbi Kristina Brown! Explosive New Documents In Death Lawsuit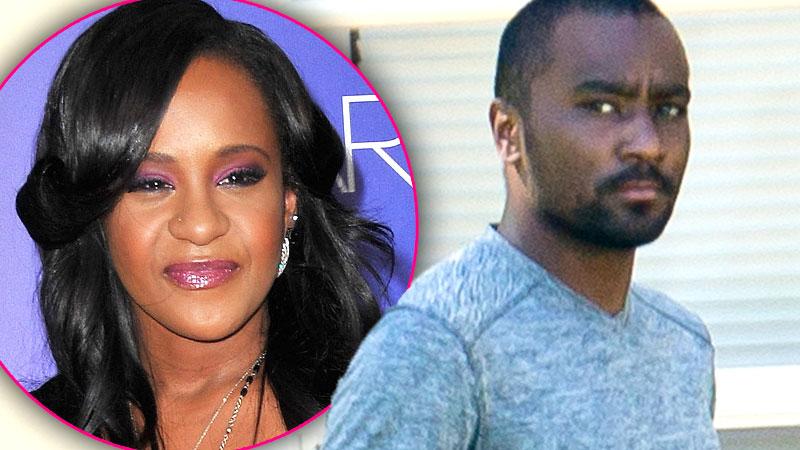 The hot-tempered boyfriend of Whitney Houston's daughter Bobbi Kristina Brown is sick and tired of having his name dragged through the mud! RadarOnline.com has learned exclusively that Nick Gordon's lawyers are in the process of filing a Motion to Dismiss the $10 million wrongful death lawsuit filed against him by Bobbi Kristina's estate.
After her July 26 death, an amended civil suit charged Gordon, 26, with giving her a "toxic cocktail rendering her unconscious" leading to her being found facedown in a water-filled bathtub at the townhouse the couple shared in Roswell, GA., on Jan. 31. The suit then specifically stated Gordon "put her face down in a tub of cold water causing her to suffer brain damage," and that Gordon beat Bobbi Kristina in the days and weeks before the life-ending incident.
Article continues below advertisement
Gordon's criminal lawyer Jose Baez had blasted the amended suit as "slanderous and meritless."
Now, Radar learned civil lawyers for Gordon – W. Bryant Green III and Jonathan M. Broderick – were filing documents late Tuesday in the Superior Court of Fulton County (GA.) against Bedelia C. Hargrove, administrator for Bobbi Kristina's estate.
A source told Radar that the documents state eight points on why the court should dismiss the case. They include the fact that Gordon is not a Georgia resident; that he's been a resident of Florida since the initial filing of the suit; that Gordon "did not commit any tortious act or omission within the state of Georgia. Plaintiff alleges no proof, several false criminal and frivolous claims against the Defendant"; that Gordon does not own, use or possess any real property in Ga.; that "Gordon and Bobbi Kristina were never married, as such, there are no proceeding for divorce, separate maintenance, annulment, or other domestic relations actions that may ordinarily occur in this state."
In spelling out that Gordon in no way committed the acts that were alleged, the motion also specifically states: "Plaintiff's Complaint as answered by Defendant contains several unsupported conclusory, untrue criminal accusations that Defendant Nicholas Gordon committed acts that he simply did not do. Plaintiff has not provided any evidence including but not limited to, affidavits, police reports, indictments, and or any documentation to support baseless claims made against Defendant…"
Article continues below advertisement
In additional supporting documents that his lawyers are filing, Gordon says for the first time what really happened!
Radar learned the documents state "the parties went out on the night in question, then he (Gordon) reviewed video footage and then had an argument with Ms. Brown and that he changed clothes. Defendant denies the remaining allegations…"
Gordon also claims "that someone went into the master bedroom and found Ms. Brown face down in the bathtub, and that Ms. Brown appeared unconscious and unresponsive at that time. Defendant denies the remaining allegations…."
Gordon additionally says "he tried to 'wake up' Ms. Brown and attempted to get her to react that he performed CPR on her, and Defendant further admits that others unsuccessfully attempted to resuscitate Ms. Brown."
Gordon also denies all claims of assault and battery on Bobbi Kristina as claimed by her family in the lawsuit.