Exclusive
Something To Hide? Kylie Jenner Is 'Terrified' Over Blac Chyna's New Reality Show -- What Could Be Revealed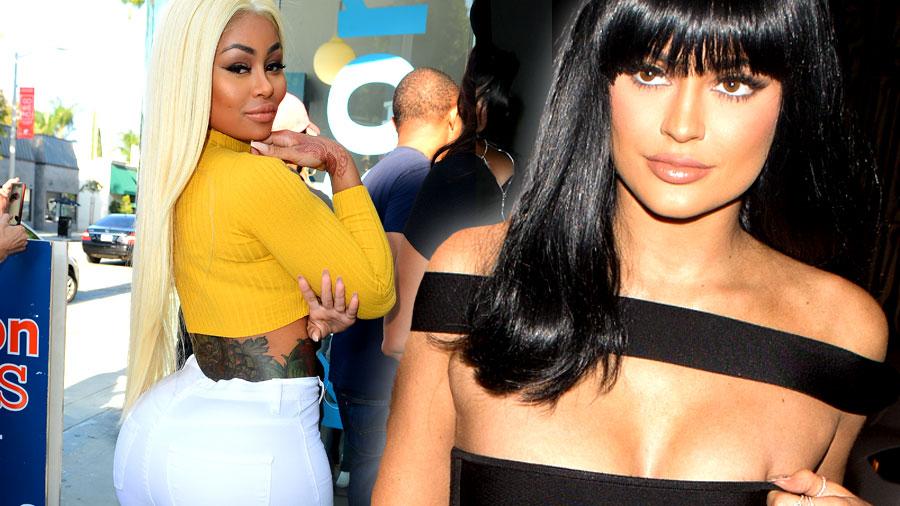 With two hit TV shows and millions of fans Kylie Jenner and her boyfriend Tyga are already building an empire together. But RadarOnline.com has exclusively learned from a source close to the Keeping up with the Kardashians teen that she fears it all could come crashing down thanks to her nemesis, Blac Chyna. According to an insider, Jenner fears that Blac's new show with Amber Rose could reveal her darkest secrets once and for all!
Article continues below advertisement
As previously reported, Tyga's bitter ex baby-momma Blac Chyna and her Kardashian hating sidekick Amber Rose just got their own reality show and, according to the insider, they are not holding back on Kardashian family bashing!
"Kylie is afraid that Blac Chyna will use her platform to expose secrets about her partying and plastic surgery," an insider told Radar. "Kylie's also afraid Blac could show proof of the texts between her and Tyga and start up the cheating rumors once again."
"It is sad because Kylie is actually legitimately scared of her. Although she doesn't act like it, Kylie is really insecure and obviously Blac Chyna is not," the source tells Radar.
The source adds, "Kylie asked her sisters for help, but the Kardashians know that there is nothing they can do because Blac Chyna and Amber don't give a f*ck. They are ruthless and will stop at nothing."
"Tyga is trying to ask Blac to settle down and let it go, but she said that he will get his karma for leaving her and then it will be done."
Do you think that Blac Chyna should reveal Kylie Jenner and Tyga's secrets? Tell us your thoughts.