Exclusive
Act Like Adults! Kylie Jenner & Blac Chyna's Feud Rages On Over Bikini Bods & A Borrowed Benz – 9 Photos Of Post Birthday Bashing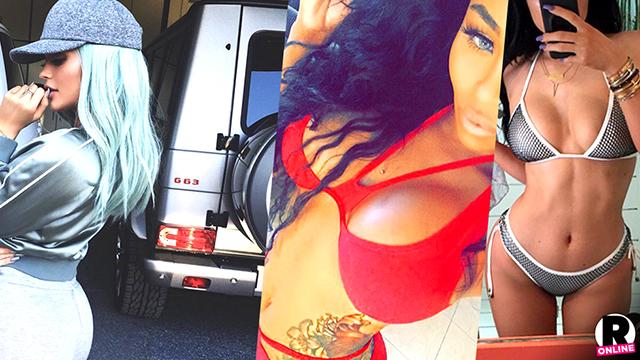 Keeping up with the Kardashians' 18-year-old Kylie Jenner thought she had won the war against nemesis Blac Chyna this week after she confirmed her relationship with Tyga. However, RadarOnline.com has exclusively learned the war between these two fame-hungry gals has just begun, as they are starting to take their insults farther than they ever have before. Click through the latest back-and-forth jabs between the bikini-clad boyfriend stealer and the stripper turned promotional princess.
Article continues below advertisement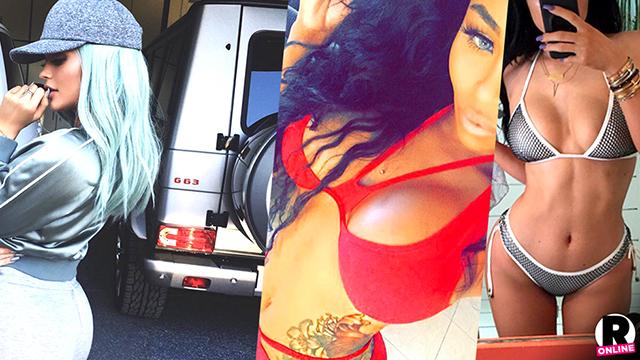 When Kylie Jenner became an adult on August 10th, Blac Chyna's baby-daddy Tyga wasted no time at all in showing off his hot young girlfriend, posting this photo on his Instagram, along with a caption that read, "Happy bday to the dopest girl ever!"
Article continues below advertisement
INLIST Presents The Official 18th Birthday Party For Kylie Jenner At Beach Club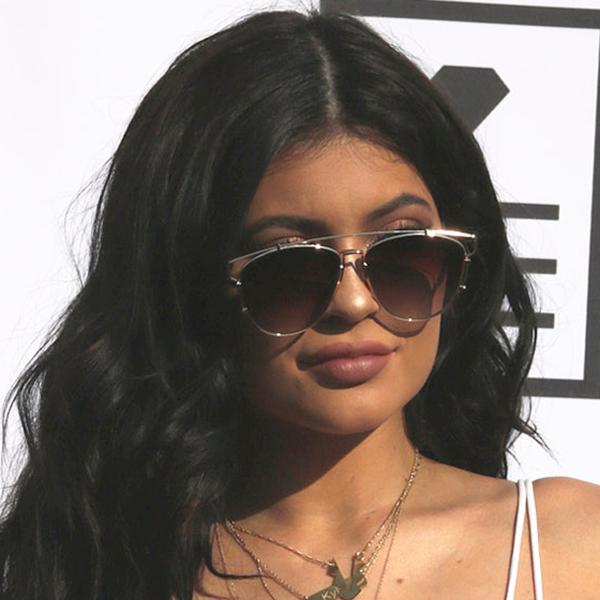 After a PDA-filled getaway to Mexico with her completely legal rapper, Kylie jetted off to Canada to continue her birthday celebration in classic Kardashian form – by making six-figures for just a few hours of work. And, of course, she her future is so bright that she has to wear expensive shades!
Article continues below advertisement
So, of course, Kylie Jenner had to post a video that was showing off the G-Wagon that was at the center of their controversy.
Kylie is definitely an adult, but she is still well under the legal drinking age of 21. Blac Chyna had to let her know that, although she can have her fun while celebrating in Canada, she would still not be able flaunt her red-hot body at a bar at home anytime soon.
Article continues below advertisement
Kylie Jenner fired back with this post, captioned "red." Taking a cue from her enemy, she was insinuating that Blac Chyna is red with envy.
Blac Chyna never allows her competitor to wear something that is tighter than what she can squeeze into.
Article continues below advertisement
After celebrating in Canada, Kylie and Tyga joined the rest of the Kardashian clan in St. Barts. In this photo, Kylie and her sister Kendall Jenner show off their insanely hot bikini bodies.
Obviously, Kendall and Kylie were trying to recreate this photo posted on Instagram recently by none other than Blac Chyna and Kardashian hater Amber Rose.