Exclusive
No Happy Ending! Avril Lavigne & Chad Kroeger Divorce: Inside Their 'Bitter & Sexless Marriage'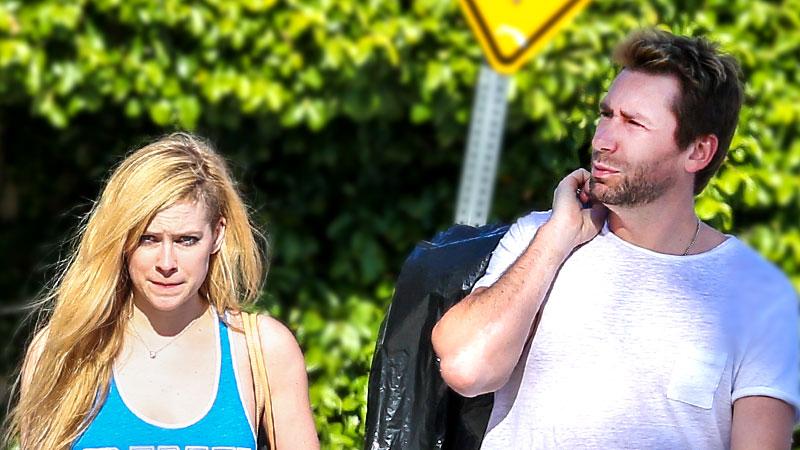 Avril Lavigne announced yesterday that she and her husband of only two years, Nickelback front man Chad Kroeger, were splitting. "It is with heavy heart that Chad and I announce our separation today," she wrote on Instagram.
But RadarOnline.com has exclusively learned from a source close to the singer that the heart was not quite as heavy as the burden that Kroeger became on the apparently very "complicated" singer.
Article continues below advertisement
"All that the two of them did in the past couple of months was fight because his career is basically over and he has been trying to stop her from reinventing herself like she is trying to do," the source reveals.
"She is more than okay right now, though," the insider adds, "especially now that she is no longer in a bitter and sexless marriage with a man that she did not find attractive to begin with."
"She fell in love with him for his artistic self and because he treated her like a princess, but the romance was almost non-existent from the beginning," the friend tells Radar.
"Everyone advised her that you have to have passion to make a marriage work, but she didn't want to listen because she was very intent on becoming this music industry power couple," says the friend.
As Radar previously reported, the pair's split hardly comes as a shock, considering the duo seemed to live separate lives from the get-go.
Article continues below advertisement
Last year, Kroeger, 40, skipped his wife's birthday party in Las Vegas.
And in April, Lavigne, 30, gave some further insight into their demise when she announced in an interview with People Magazine that she had Lyme Disease, but credited her family and friends — not Kroeger — with helping her through the devastating ordeal.
When asked how her husband helped her, she simply stated that he was "supportive."
Do you think that Avril and Chad were a good match? Tell us your thoughts in the comments below.