Divorce #2! Avril Lavigne Announces Separation From Husband Chad Kroeger: Singer Spills About 'Heavy Heart'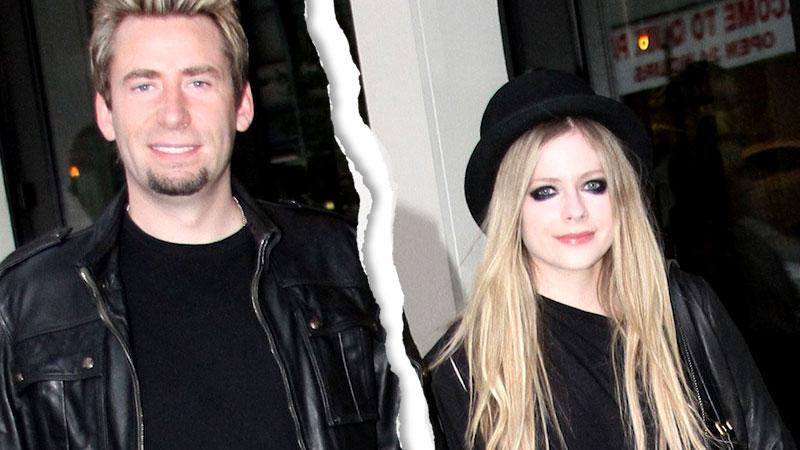 See you later, boi!
After just two years of marriage, Avril Lavigne and Chad Kroeger are calling it quits, the "Complicated" singer announced on Instagram this afternoon.
"It is with heavy heart that Chad and I announce our separation today," the 30-year-old wrote.
But, she insists, the former couple is still on good terms.
"Through not only the marriage, but the music as well, we've created many unforgettable moments," she added. 'We are still, and forever will be, the best of friends, and will always care deeply for each other. To all our family, friends and fans, thank you sincerely for the support."
Article continues below advertisement
In a strange twist, Lavigne included a photo from the pair's 2013 wedding in the shocking post.
https://instagram.com/p/7I5TTpo4M0/
The split shouldn't come as a surprise to RadarOnline.com readers. In April, Radar exclusively reported that the two rockers were leading separate lives, with Lavigne celebrating her 30th birthday solo.
And in an interview about her public struggle with Lyme disease, she thanked her family and fans for helping her through the pain— but barely mentioned her Nickleback frontman husband, 40.
Lavigne was previously married to Sum 41 guitarist Deryck Whibley, 35, who just married girlfriend Ariana Cooper last weekend.
For more details on the breakup, keep reading Radar.