Exclusive
'Shocked' Writer Reveals How Emmy Award Winning Actor Imitated Movie Script In Attempted Murder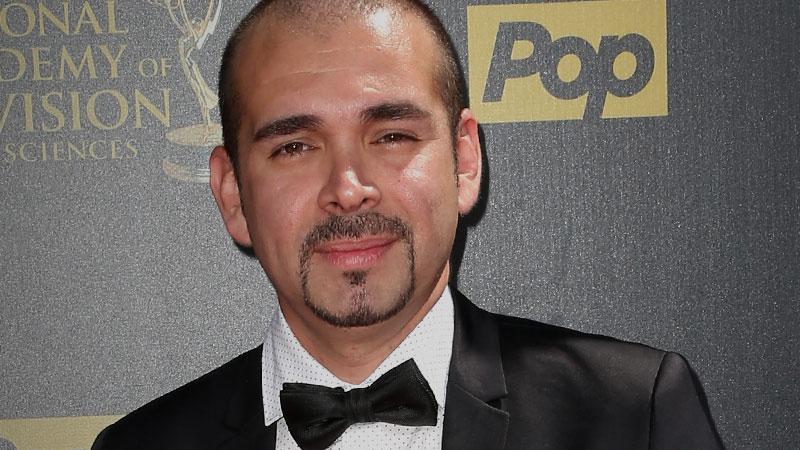 It's a case of life imitating art after Emmy winner Andre Bauth tried to stab to death his tenant, who he first met on the set of a film they both worked on.
According to police, the actor-producer, who was born in Colombia, stabbed actor Clayton Haymes in the lung in Studio City, Calif., on Sept. 8 after he and several roommates made fun of Bauth, whose real name is Andre Salaman Bautista, for insisting he was going to someday take home five Oscars.
Article continues below advertisement
The strange case started when Bauth acted in and produced a film called El Landlord about a Colombian man who rents out rooms in his home to several tenants but then murders several of them.
"It shocked myself and we were all in disbelief because it looked too much like what we had written," Louis De La Fuente, one of the writers on El Landlord, tells RadarOnline.com in an exclusive interview.
De La Fuente also reveals that Bauth "did seem to get too involved in the character" and used the film as a way to exorcise some of his own demons. "We did speak with the producer many times and he admitted that making the film was a way for him to get rid of the negativity he experienced in his own life."
According to De La Fuente, Bauth attacked 23-year-old Haymes after "they went out drinking" and returned home, where Haymes and Bauth's other tenants joked about his Oscar dream.
"People around him laughed and scoffed at his remarks and he took it personal. And in the heat of the moment an altercation started and escalated to him chasing him with a knife into a room," reveals De La Fuente to Radar.
"He does seem to be sensitive when people make references to his personal dreams and goals."
Bauth, who Los Angeles police have charged with attempted murder, remained at large, but De La Fuente tells Radar he anticipates the actor-producer eventually will turn himself in.
Bauth was credited as a producer on The Bay: The Series, an online soap opera for which he and others won a Daytime Emmy Award.