Amanda Knox 'Deeply Grateful' After Italy's Highest Court Rips Her Conviction In Bombshell Report –– 'Glaring Errors' Made By Prosecutors, Court Says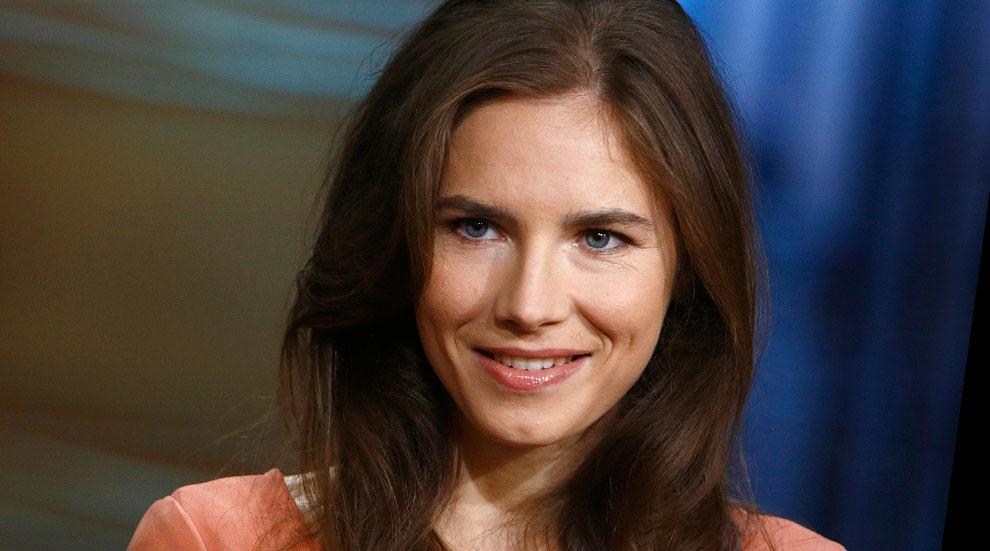 Amanda Knox was "deeply grateful" after Italy's highest court said prosectors' "glaring errors" led to them overturning her conviction in the murder of her college roommate.
Knox was cleared in March in the 2007 killing of her college roommate Meredith Kercher in Italy with her ex-boyfriend Raffaele Sollecito in Perugia, Italy.
She said in a statement on her blog Monday, "I am deeply grateful that the Italian Supreme Court has filed its opinion and forcefully declared my innocence.
Article continues below advertisement
"This has been a long struggle for me, my family, my friends, and my supporters," she said. "While I am glad it is now over, I will remain forever grateful to the many individuals who gave their time and talents to help me."
The Seattle native, 28, thanked the public for their "unwavering support," and said she will move on in her life "with one of her goals being to help others who have been wrongfully accused."
Watch the Video on RadarOnline
In their 52-page statement supporting Knox, the Court of Cassation said that prosecutors and police showed "stunning weakness" in their work in the case.
The court said that Knox and Sollecito should have been "excluded" from the pool of murder suspects due to an "absolute lack of biological traces" against them.
"There was no shortage of glaring errors in the underlying fabric of the sentence in question," the court said.
Article continues below advertisement
Prosecutors and police were swayed by the huge media attention in the case, the court said, leading to "a spasmodic search for one or more guilty parties to offer up to international public opinion ... which certainly did not aid the search for the truth."
The 31-year-old Sollecito, speaking with Italian news outlet ANSA, declared himself "the victim of a gross miscarriage of justice that will remain in history."
Ivory Coast native Rudy Hermann Guede was convicted in connection with Kercher's death, and is serving 16 years in prison.