Natural Beauty! 'RHOC' Star Yolanda Foster Swears Off Nail Polish, Hair Dye & More To Fight Her Lyme Disease -- Breast Implants Gone Too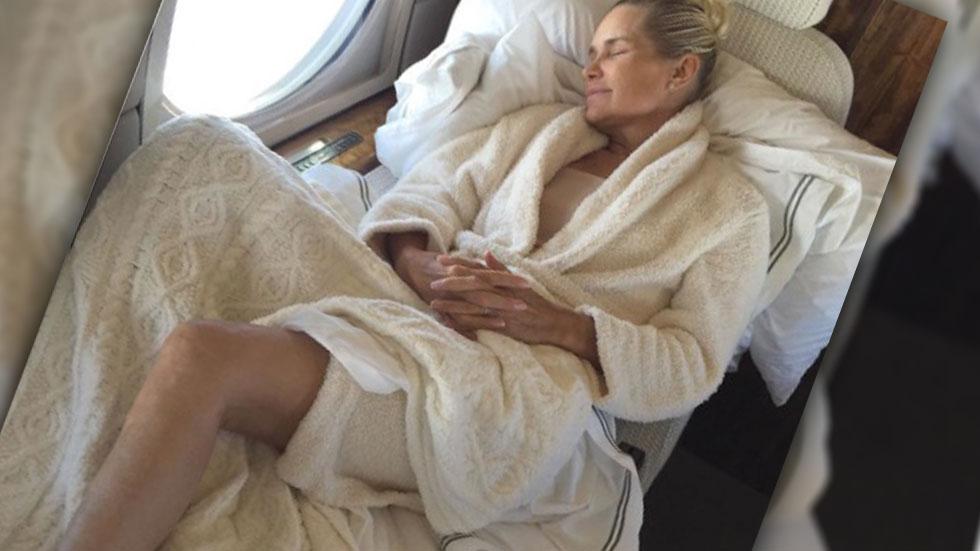 Yolanda Foster revealed she had her implants removed, after discovering one had ruptured, potentially setting her back in her ongoing fight with Lyme Disease.
The inspirational 51-year-old, in a new Instagram post, is seen resting in a white bathrobe in a bed on a plane. She added a caption that read, "Homeward bound, grateful and down to the bare bone of the original 1964 model." (Her birth year.)
https://instagram.com/p/6Xrehfos-l/?taken-by=yolandahfoster
Article continues below advertisement
The beautiful model-turned-reality star said she was "forced to honor my authentic self and is respectfully owning it," adding in a string of revealing hashtags: "#NoMoreImplants #NoMoreBotox #NoMoreExstensions #NoMoreHighlights #NoMoreNailPolish #ToxicFree #MyHealthJourney #SearchingForACure."
As RadarOnline.com previously reported, the Real Housewives of Beverly Hills star's been in and out of hospitals, on numerous medications, and traveling abroad over the past three years in seek of a cure for the ailment.