RHOBH Star Yolanda Foster Posts Near-Naked Selfie To Show Breast Implant Rupture -- Sending A Message!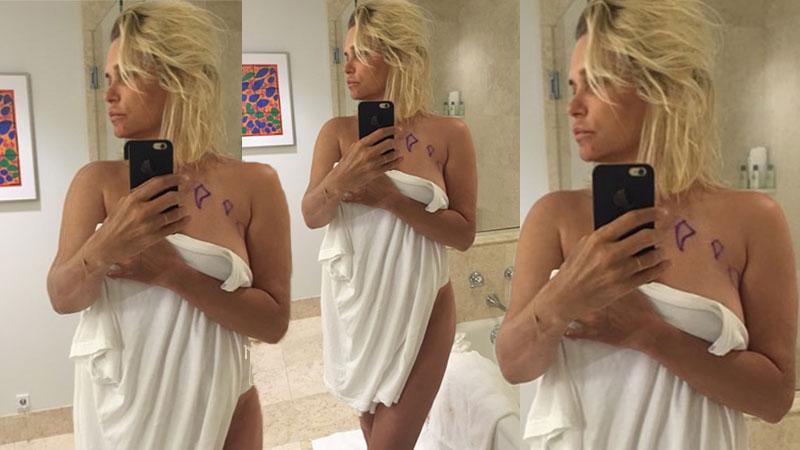 Former model Yolanda Foster posted a near-nude selfie to Instagram, but not for the reasons you might think! The Real Housewives of Beverly Hills star bared her body to reveal a ruptured breast implant that may be a contributing factor to her chronic illness!
In the photo, Foster can be see wearing only a carefully draped t-shirt over the front of her body, with prominent marker drawings along her chest. She captioned the photo, "Turn a mess into a message....... We might have hit the jackpot by finding all this silicone from a 20 year old implant rupture through ultrasound mapping as shown in this selfie. Thank you Dr.Feng for holding my hand and leading the way #UncoveringTheMystery #ChronicLymeDisease #ExPlantSurgery @FengClinic
Article continues below advertisement
#MyHealthJourney #DeterminedToFindACure"
https://instagram.com/p/6FuCQ8os4I/?taken-by=yolandahfoster
As RadarOnline.com has reported, Foster has been fighting an ongoing battle with Lyme Disease, an illness for which there is no cure. Recently, Foster posted a photo of herself reading a book about the dangers of breast implants. According to the book, some of these dangers include various auto-immune diseases and Lymphoma, which may be linked to Foster's chronic illness.Throughout her ordeal, Foster's children, include her model daughters, Bella and Gigi Hadid have been by their mom's side, supporting her through her treatments, and posing for bathing suit selfies proving just who they can thank for their catwalk-ready good looks.