Exclusive
The Making Of A Killer: What Really Made TV News Shooter Vester Flanagan Snap -- His Family Speaks Out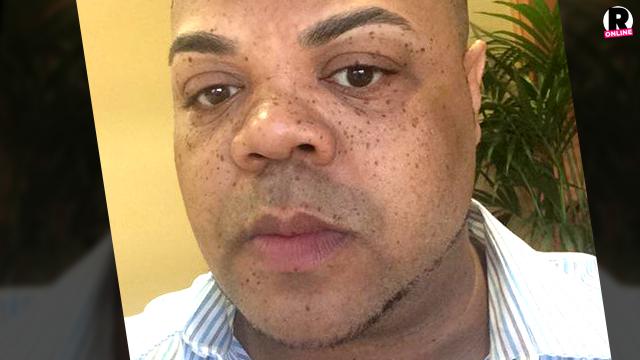 Vester Flanagan's senseless killing of Alison Parker and Adam Ward has family members searching for answers as to what caused him to snap and murder the two on live television. RadarOnline.com spoke exclusively to one relative who tried to shed some light on the horrific situation.
One Flanagan family member told RadarOnline.com that the family is in "hell" trying to process how the man they knew could become a cold-blooded killer. Ands coping with the knowledge that their relative committed the crime has been difficult.
Article continues below advertisement
"We are trying to rebuild our lives as much as we can," the relative said, insisting they were "a very close family," and that the brutal slaying of Parker and Ward was entirely unexpected.
"We don't know what happened that could have led to this act," the source revealed.
Meanwhile, new details have been released regarding Flanagan's firing at the news station.
According to a 167-page file from Roanoke City General District Court, he was removed from his job at the station by two police officers and future victim Ward filmed his departure.
"This was being recorded by Adam Ward; Flanagan turned his attention to him and said something about paparazzi, told Ward he needed to 'lose your big gut,' and again flipped the camera off," the document states.
Jeff Marks, the station general manager, told ABC News that Ward filmed the firing "because of the long-standing newsroom policy that employees should document anything out-of-the-ordinary inside the station in order to have the footage available either for news or legal reasons. Marks added that they will not be releasing the video publicly," Good Morning America reported
Article continues below advertisement
Flanagan's third victim, survivor Vicky Gardner released a statement Friday with details about her condition.
"Her first surgery, performed by Carilion's Trauma Services team, was to address the immediate life-threatening injuries sustained when the gunman shot her once in the back during the live remote broadcast," a statement read. "Her second surgery, which occurred yesterday (Thursday, August 27), helped to further repair the damage done by the bullet. During the surgeries, Vicki had her right kidney and a portion of her colon removed."
Flanagan died after a self-inflicted gunshot wound on August 26.